People going to A&E with sore throats and insect bites
19 July 2018, 10:28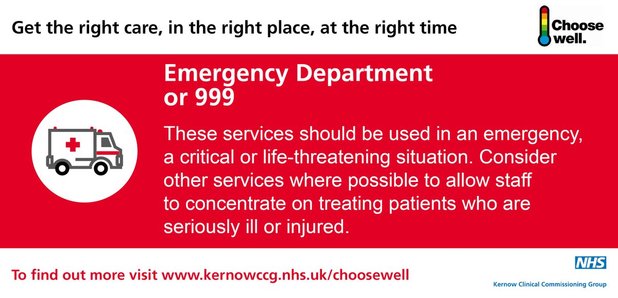 People have been turning up to A&E in Cornwall with insect bites and sore throats.
As the school holidays begin, the Royal Cornwall hospital say they're already seeing a rise in people coming to their emergency department.
They've seen an increase in people going to A&E with minor injuries and ailments, which could and should be treated elsewhere.
The team say they've seen people coming in with are sore throats, lumps and bumps, insect bites and frequent urination.
ED consultant Toby Slade says "These are all things that could be attended to much more quickly by speaking to a pharmacist, visiting a GP, or in many cases just using remedies you can buy over the counter or would keep in your medicine cabinet at home.
"We're also seeing people presenting with long-standing niggles such as back ache or old sports injuries.
"ED isn't the place for these sorts of problems and we really do need the support of holidaymakers and local people in using the right services, so that we can concentrate on those who genuinely need the specialist skills and expertise we provide here".
The emergency department is for emergencies - things that are critical and life threatening.
Anyone who isn't sure about where to go for treatment is asked to dial NHS 111, where you can get access to expert clinical advice if you need it and, if necessary, an appointment with an out of hours GP, even if you are here on holiday.
You can find up-to-the-minute waiting times at Minor Injury Units across the county HERE
NHSQuicker - a free App with information on NHS services across Cornwall and Devon, is also available.