Police Issue Warning To Tombstoners
4 June 2018, 15:19 | Updated: 4 June 2018, 15:23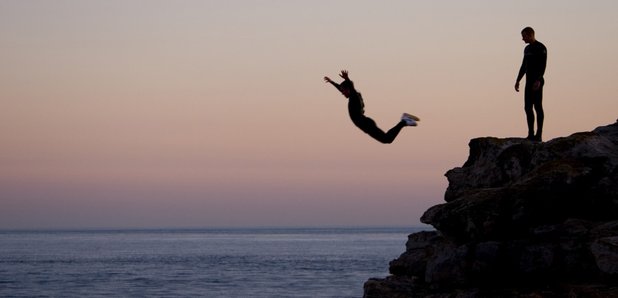 Police in Torpoint say people are putting their lives at risk by tombstoning.
The activity involves jumping from height, such as from cliffs, into the sea.
Officers say they've had complaints about people doing it in Kingsand and Cawsand
Torpoint Police said on Facebook: "Over the last two weeks we have received complaints regarding tombstoning in the local area, in particular Kingsand and Cawsand.
"Whilst not illegal police do have powers to disperse individuals who are causing harassment alarm and distress under ASB legislation. This can be either causing a danger to themselves, excessive noise, loud music, littering etc.
"We really do not wish to be kill joys however, we will not allow this activity to spoil the area for others.
"Please enjoy the weather and the water but think of others.
"Tombstoning is quite simply dangerous, there have been some horrific injuries and even deaths over the last few years.
"Do not let one of your children become another statistic. Ask them where are you going ?, what are you going to do? and advise them appropriately."