Police Urge Us To Stay Alert And Vigilant After Terror Attack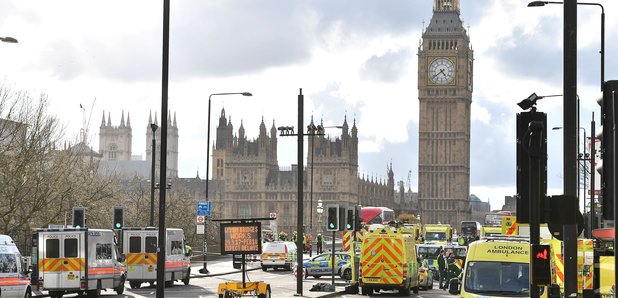 Communities across Devon and Cornwall are being urged to remain alert and vigilant following yesterday's terrorist attack in Westminster.
Our police have issued the following statement:
There is no specific intelligence to suggest any additional threat local to Devon and Cornwall or any risk to our communities locally. However the threat level for the country remains severe.
Assistant Chief Constable Russ Middleton said: "The events in London are a timely reminder of the need to remain vigilant and report any suspicious activity you may see. Although we have no information to suggest any specific risk to Devon, Cornwall or the Isles of Scilly, I would ask the public to keep alert and not alarmed, and to support us in keeping our region safe. If anyone sees anything suspicious relating to terrorism, they can report this to the Anti-Terrorist Hotline on 0800 789321. The impact of yesterday's events will be felt for some time and our condolences go to the families of the police officer and members of the public who have died and been seriously injured as a result of the attack. The police service nationally feels the effects of what saw unfold in London yesterday and the impact on both our colleagues and the wider public. Devon and Cornwall Police officers and staff are always aware of the dangers of such attacks, they remain thankfully rare. Local people may see some increased patrols locally and might also see a more overt armed presence from officers. I'd ask the public not to be fearful of this, but to feel more secure that steps are being taken to ensure their safety. Devon and Cornwall Police stand with the Metropolitan Police and other forces in not letting attacks like this stop people going about their daily business. Vigilance and being alert to potential intelligence is critical, but rest assured everything possible is being done to ensure public safety at this difficult time."
Anyone with any information regarding suspicious activity can contact the national Anti-Terrorist Hotline on 0800 789321.