Police warning to under 18s in Newquay
4 July 2018, 09:30 | Updated: 4 July 2018, 09:32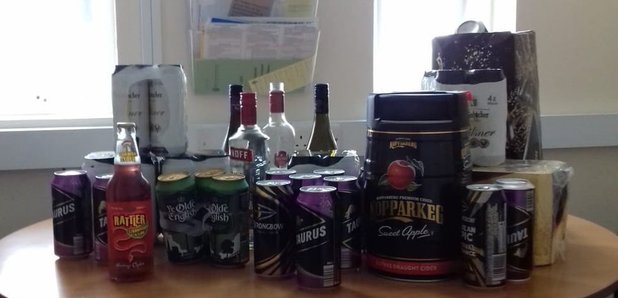 Teenagers are being told there are no under 18 nights in Newquay for the next two weeks.
Police in Newquay are warning teenagers, that they will be dealt with if they're found with alcohol.
Operation Exodus sees officers patrolling the town, as youngsters visit to celebrate the end of their exams.
Police say they've already seized alcohol and nitrous oxide - also known as laughing gas- from youngsters in Newquay.
Inhaling nitrous oxide can cause vomiting , unconsciousness and even death and police say they will seize any canisters they find.
Parents are being warned that all under 18 "dry nights" in Newquay have been cancelled for the next two weeks, meaning teenagers will not be able to get in to any bars or clubs in the town.
Officers are working with Cornwall council and local businesses to crack down on underage drinking.
As part of this they're meeting teenagers at the train station, offering advice about anti-social behaviour and alcohol-related issues in the town.
Newquay Police Inspector Dave Meredith says "Police can and will seize alcohol from anybody drinking in any public area. This includes beaches and sand dunes".