Probus: Jackdaw's £,6000 Bill To Repair Clock Tower
12 May 2014, 14:04 | Updated: 12 May 2014, 14:11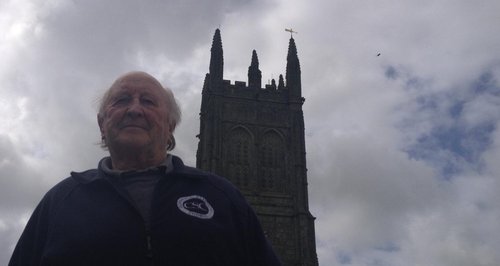 Intelligent jackdaws looking for 5-star accommodation have stopped the clock in Cornwall's highest church tower from working.
Debris has got into the delicate mechanism which stops the clock.
They've worked they way through metal netting designed to keep them out and have worked out not to be bothered by recordings of distress calls to deter them from Probus clock tower.
For 30-years Parish councillor Barry Wilcox has been fighting a battle with the birds – but with the population rising uncontrollably the time has now come to evict the unwanted and non-paying tenants.
The 79-year old is retiring soon and has made it his project to stop the birds that bring in thousands of sticks to build their nests.
It will cost £6,000 to put stainless steel netting in, replace the floor and make sure the birds do not get in.