Scott Mann resigns from his role at the Treasury
16 July 2018, 15:27 | Updated: 16 July 2018, 15:31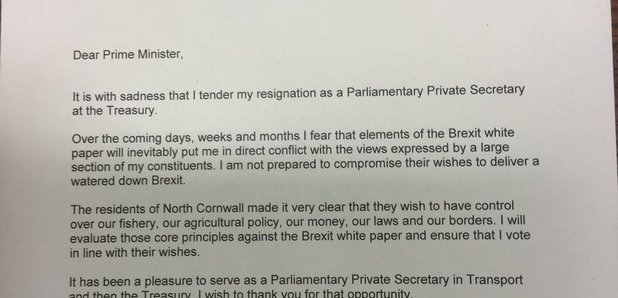 North Cornwall MP Scott Mann has resigned as parliamentary private secretary to the Treasury.
He has written to the Prime Minister expressing his concerns about the Brexit white paper, saying: "Over the coming days, weeks and months I fear that elements of the Brexit white paper will inevitably put me in direct conflict with the views expressed by a large section of my constituents.
"I am not prepared to compromise their wishes to deliver a watered down Brexit."
Theresa May has ruled out a second Brexit referendum following calls for another vote from former cabinet minister Justine Greening.