Search Stopped For Missing Inspector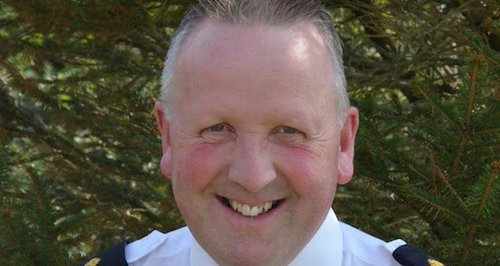 UPDATE: Search stopped for missing RSCPA Inspector Mike Reid from Cornwall.
Rescue teams have called off the search for missing RSPCA inspector Mike Reid from Cornwall.
The 54-year-old is feared to have fallen into the sea while attempting to rescue stranded birds on rocks near Land's End on Sunday.
The Maritime and Coastguard Agency confirmed no future searches would take place "until further information becomes available.
The daughter of Mike Reid has admitted her father 'will not be coming home'.
His heartbroken family left flowers on the cliffs where he disappeared on Tuesday 9th February.
++++++++++
The search continues for an RSPCA inspector missing after going to rescue sea birds on Sunday afternoon.
Colleagues joined the hunt for Mike Reid, 54, who went to the aid of around 30 gannets stranded on rocks near Penzance, but has not been seen since.
A family member reported him missing at around 6am on Monday 8 February when he did not return home from work.
Mike's white van was located at the Minack Theatre car park.
A sea and coastal path search took place on Monday 8 February by police and Coastguard.
A helicopter assisted with the search. Mike is described as white, 5ft 8ins in height, of stocky build, with short greying spiked hair.
He was wearing black trousers, a white shirt and black jumper.