St Austell: Public Cash Props Up Eden Project
28 December 2013, 10:08 | Updated: 28 December 2013, 10:14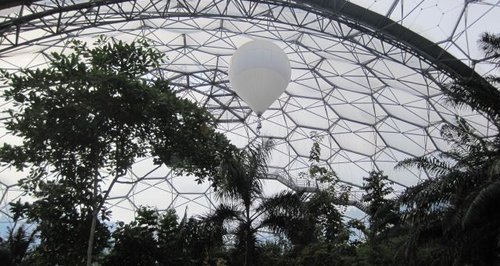 Hundreds of thousands of pounds of taxpayers' cash has been used to prop up an ailing tourist attraction, according to council figures.
Cornwall Council has spent around £1.3 million on the Eden Project over three-and-a-half-years, but some of the payments have been left off the local authority's "transparency report'' which identifies public spending.
The attraction is one of the UK's most popular but dozens of its staff have been made redundant, with falling attendances and financial losses in recent years.
The council said it paid out £345,000 in direct funding, as well as contributing £815,108 via "third parties'' and a further £194,833 for "everyday business''.
The figures were obtained by the Press Association under the Freedom of Information (FoI) Act.
According to an Eden Project spokesman, the attraction has generated more than £1 billion for the wider Cornish economy and has been credited with creating 2,000 jobs elsewhere.
The Eden Project was opened with much fanfare in March 2001, as one of the landmark projects to commemorate the new millennium.
Built in a former clay quarry in the Cornish countryside, the educational venue welcomed its one millionth visitor within a few months.
More recently, visitors have included the Prince of Wales, while the Olympic Torch also stopped at the attraction as part of its tour of the UK last year.
The venue, famed for its hexagonal-panelled "biomes'', has also attracted a succession of high-profile environmental guest speakers, as well as hosting concerts by the likes of Oasis, Mumford & Sons, Jessie J and Basement Jaxx.
Eden has around 400 staff, with around 60 workers losing their job this year.