St Mawgan: Woman Spotted Russian Bombers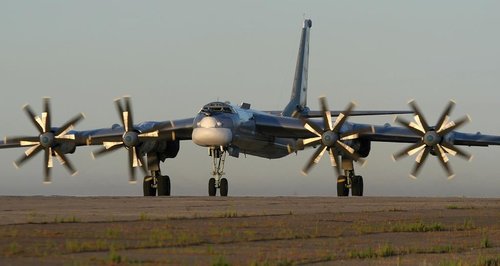 A woman claims two Russian bombers DID enter UK airspace and claims she even witnessed them flying INLAND.
Sue Bamford is adamant she saw two "highly unusual" planes flying through a valley in Cornwall while she was on a driving lesson on Wednesday afternoon.
Official reports say the Russian aircraft flew around Ireland, in international airspace, before flying close to Cornwall and the English Channel.
But Sue, of Bodmin, Cornwall, has now expressed her anger at David Cameron's denial that the aircraft ever flew over British soil and is adamant about what she saw.
The 45-year old said: "I am 100 per cent sure of what it was and I would stake my life on it."
Sue said she had her driving lesson between 12.30 and 2pm and saw it on several occasions.
Sue's driving instructor Claire Brazil, from St Austell, Cornwall, said: "I am not an expert but they did look out of the ordinary for Cornish airspace.
"We leant up to have a look, they were definitely inland, not over the coast."
The Ministry of Defence said it was standing by its original statement, which read: "RAF Quick Reaction Alert Typhoon fighter aircraft were launched after Russian aircraft were identified flying close to UK airspace.
"The Russian planes were escorted by the RAF until they were out of the UK area of interest.
"At no time did the Russian military aircraft cross into UK sovereign airspace."