Student warning after drink was SPIKED
25 September 2018, 10:07 | Updated: 25 September 2018, 10:14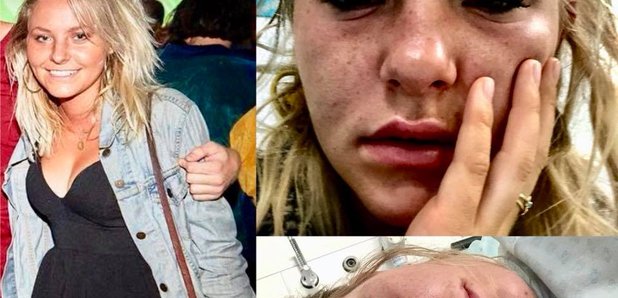 University fresher spends night in hospital after her night was spiked in club
A Falmouth University fresher is sending out a warning after her drink was spiked at the weekend.
Mimi Walter says she's lucky to be alive, after her best friend found her in the club toilet.
She spent the night with paramedics, and was then taken to the critical care unit to be treated.
She's warning others to keep their drinks close, not accept drinks from strangers, and seek medical help as soon as possible if you think you may have had your drink spiked.
Devon and Cornwall Police have this advice:
Never leave your drink unattended
Don't accept a drink from someone you don't know
Keep an eye on your friends' drinks
Stay away from situations that you don't feel comfortable with
Let someone know where you are and what time you expect to be home, especially if you're going on a date with someone you don't know
Don't give out too much information to someone you've just met, such as your address
It's important to remember that if you've already been drinking, it may make you less aware of any danger.
Drink spiking is illegal, whether or not an attack or assault has been carried out. It can result in a maximum punishment of 10 years in prison for anyone who is found guilty of doing it.