Wadebridge: CCTV Released of Burglary Suspects
4 December 2013, 17:40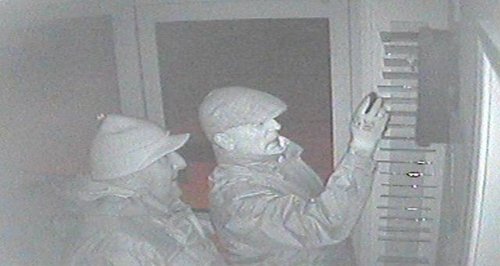 £900 worth of cash was stolen together with five garage fule cards following a burglary in Cornwall.
The burglary occurred at an industrial unit on the Dunveth Business Park in Wadebridge sometime between 11pm and 11.50pm on Tuesday 5th November.
Investigating officers have issued CCTV images of two men they wish to identify.
The premises were entered by forcing a secure rear door. Police would like to identify and speak with the two men.
If anyone recognises these men or has any information in relation to the burglary that they contact police on 101 quoting crime reference number BW/13/809 or alternatively call CrimeStoppers anonymously on 0800 555111 or report online at www.Crimestoppers-uk.org