Mayday Solutions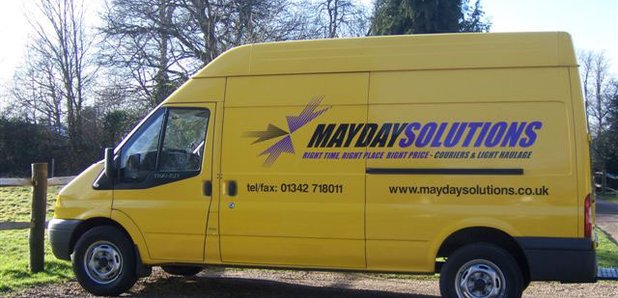 Are you looking for a company in Crawley that can provide you with a reliable same day express delivery service? If the answer is yes then call Mayday Solutions today!
They provide courier and light haulage services throughout the UK and Europe. Their wide range of vehicles are designed to meet your needs providing same day express delivery services, overnight and next day deliveries. Mayday Solutions pride themselves on offering an excellent and reliable service at the 'right time, right place and at the right price'.
They have been established since 2004 and are based in Crawley, West Sussex which means they are ideally situated for easy access to the M23/M25 and they can cater to customers from the Surrey area also.
As a privately owned independently operated company they have the flexibility to tailor their services to their own specific requirements - they can collect or deliver items at any time of day to meet your needs.