Investigation after swans shot dead
3 December 2018, 13:08 | Updated: 3 December 2018, 13:16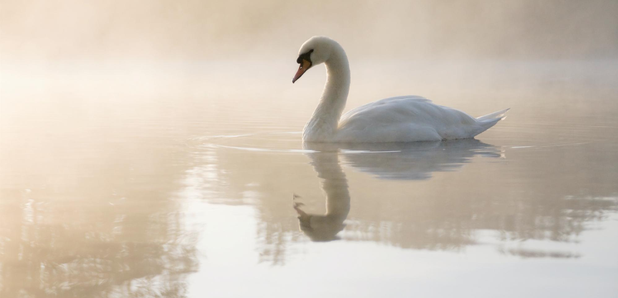 The bodies of five cygnets, and both of their parents, were found wrapped in plastic bags after they were thrown down the bank of a stream in Kent.
The RSPCA Wildlife Centre in Hastings has described the killing of a family of swans as "absolutely disgusting".
X-ray images taken by officvers at the centre in Hastings revealed one of the birds was peppered with pellets.
Kent Police were called to the scene last Sunday and the RSPCA has launched an investigation.
RSPCA inspector Dave Grant said: "I'm keen to find out who is responsible for this senseless attack on this family of swans."
Two of the birds' bodies were examined by staff at RSPCA Mallydams Wood Wildlife Centre in Hastings, East Sussex.
"It's clear that these poor mute swans have been shot and killed deliberately - one of the birds was peppered with pellets," said Mr Grant.
"It's absolutely disgusting that someone would purposefully target and kill these beautiful birds, and it's heartbreaking that an entire family has been wiped out in this cruel incident."
Pc Daniel Perry said: "Kent Police was called at around 10am on November 24 to a report a number of swans were found dead in plastic bags by a stream in Stepneyford Lane in Benenden.
"Officers from the rural task force attended to carry out inquiries at the scene, and are continuing to assist the RSPCA to establish the circumstances of the incident."
The RSPCA is calling for better regulation of air weapons after receiving 884 calls reporting air gun attacks on animals across England and Wales last year.
The animal welfare charity said there were 51 calls from Kent - the second highest figure in the country - with wild birds, wild animals and cats most likely to be injured by air guns.
Mr Grant said: "Please can anyone with any information about what has happened to these birds, where they've come from or anyone who may have seen something suspicious in the area over the weekend contact us by calling our appeal line on 0300 123 8018."