Frettens Solicitors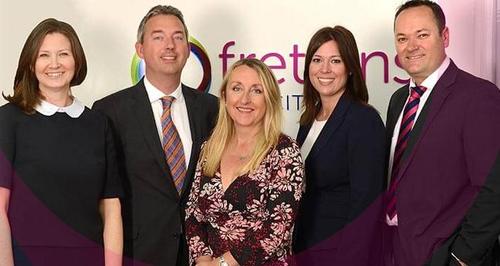 Frettens are a team of bright and experienced lawyers in Christchurch. They select the best professionals to work at Frettens, looking for a blend of knowledge and personality.
Their jobs are all about people – they don't see it as just dealing with legal problems, but as helping people to deal with big issues that they face. As your solicitor, their role is to understand you and what you are dealing with, clearly communicate your options and offer honest, clear advice.
They appreciate that some people may be apprehensive about contacting a solicitor, so they try and make it as painless and straightforward as possible. A chat over a coffee is almost always the first step and that initial meeting or call with them is free of charge.
They do work in an old profession but they operate in the modern world, taking advantage of IT to make life easier and quicker for you. Filling in forms digitally, for example, may speed up your transaction and also saves paper.
They specialise in both Business and Personal cases including: Business Contracts, Buying or Selling a business, Commercial Property, Debt Recovery., Dispute Resolution, Employment, HR Training, Intellectual Property, Marketing, Disputed Wills, Divorce and Children, New Build Properties, Family Mediation, Property, Tax Planning, Wills and Estate Administration.
Find them on Facebook and Twitter @Frettens