£9.5m Plans for New Poole School And Homes
10 October 2018, 09:15 | Updated: 10 October 2018, 09:18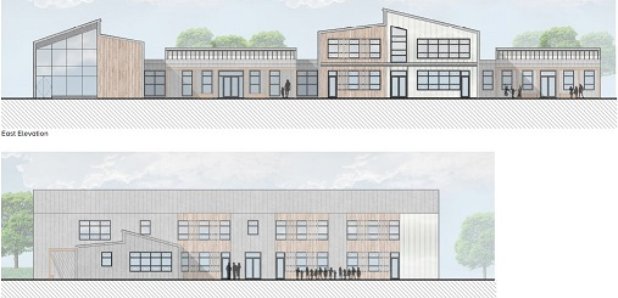 £9.5 million plans have been unveiled for a new primary school and housing in Poole.
The council wants to build the school and 100 homes on the current Hillbourne Primary site on Kitchener Crescent.
Councillors will be considering the masterplan for the £9.5m new primary school and development of housing at the Council's People Overview and Scrutiny meeting on Mon 15 October 2018.
The recommendation is to create a new school in the centre of the existing site on Kitchener Crescent and develop new homes either side. This approach is 'considered to be the best value for money option, whilst being least disruptive to the school which can continue to operate at its two current locations whilst work progresses'.
The site will also accommodate pre-school attached to the new school building and there are plans for a positive activity offer for young people in the local area to be run from the site.
Councillor Mike White, Cabinet Member for Children & Young People Service, said:
"We have been working very closely with the school on the recommended plans. The current school buildings are no-longer fit-for-purpose and would require significant investment to bring them back up to standard. We believe the proposed single new building will not only provide modern and purpose built facilities for staff and pupils but will also contribute to the improved educational outcomes for our young people."
Councillor Karen Rampton, Cabinet Member for Housing, said:
"I fully support the plans for the Hillbourne site which offer the best solution for the community by providing improved school facilities for local people and much needed additional housing in the area."
The exact number of homes and tenure are yet to be confirmed. Borough of Poole's Cabinet will be asked to consider the final proposals at the next meeting on 30 October 2018.
If the proposals are approved by Cabinet and Full Council, a planning application would be submitted with the aim to start work to construct the new school in Sept 2019 and open by Sept 2020. The housing would be developed in a phased approach once the school is complete.