Beaminster Tunnel Reopens To Drivers
29 July 2013, 10:16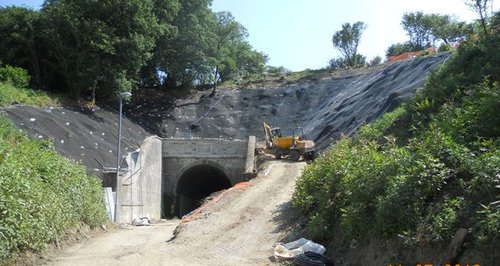 The Beaminster Tunnel has re-opened today (Monday 29th July).
Dorset County Council said temporary traffic signals may be used to allow the contractors to finish off work and ensure the safety of road users. However these signals will be used only at non-peak times and not during the weekend.

Rebecca Knox, local county councillor, said:

"This is great news for us all and particularly those who have been affected by the diversions – whether it was travelling them or living along the busy lanes that had to be used.

"It has been a frustrating year, but, now, we can get on as before, bearing in mind this was a terrible tragedy and our thoughts are with those family and friends of those who sadly died last year."

The A3066 was closed due to a large landslip at the North end of the tunnel, in which two people tragically lost their lives. Rosemary Snell and Michael Rolfe were killed when their car was buried.

The road had been closed since early July 2012 for extensive stabilisation work and rebuilding of the portals.

The £2.1m project was initially delayed by complex land ownership issues and very bad weather, which prevented access due to the steepness of the slopes.

The current stretch of dry weather has meant that work has progressed as planned. All the soil nailing and mesh to retain the slopes has been completed and the head wall that was destroyed in last year's land slip has been rebuilt.

The walls at both ends have been protected with additional concrete walls constructed behind them. The walls on the approaches have been stabilised.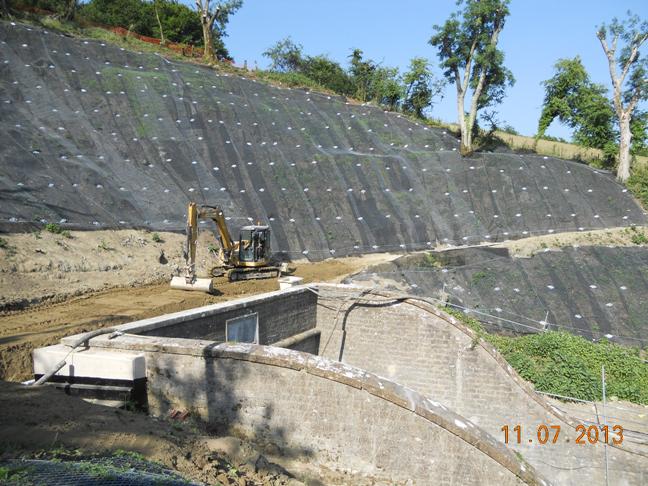 Over the past few weeks, remaining work has been completed. That included connecting the drains drilled deep into the hillside to the drains that go behind the retaining walls on the approaches, removing the temporary ramps that provided access for work above the tunnel, reinstating and testing the lighting on the approach and in the tunnel and resurfacing the road on the approaches and within the tunnel.

Hilary Cox, Dorset County Council's Cabinet member for environment, said:

"This is fantastic news. It has been a very complex project and we have had to overcome a number of difficulties. It has been a test of our engineering skills to find long term solutions to make sure the land around the tunnel is stabilised for the safety of road users.

"The slopes will look strange initially, but we will sow wild flowers and then let nature do the rest."