Bournemouth Axe Robber Jailed For Seven Years
29 November 2016, 11:15 | Updated: 29 November 2016, 11:17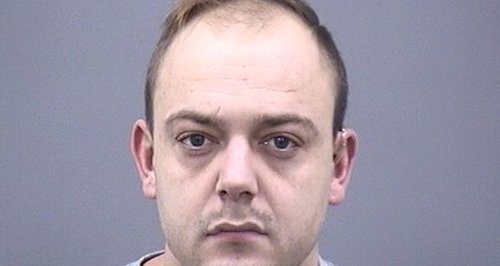 A man who robbed a Bournemouth betting shop, armed with an axe, has been jailed for seven years.
Gavin Eric Horwood, 28 and of no fixed abode, was found guilty at Bournemouth Crown Court on Friday 25 November of robbery. He was handed the seven-year prison term at the same hearing.
The court heard that around 2.15pm on Tuesday 23 December 2015, Horwood and a second man entered Coral bookmakers on Columbia Road with their faces covered by scarves.
Horwood threatened staff with the axe while waving it above his head. Two members of staff who were counting money at the counter fled to the rear of the store, taking most of the money with them. Horwood climbed over the counter and stole £600 from the remaining cash while the second man stood in the doorway.
They fled the scene. No one was injured in the incident.
The court heard that 10 minutes before the robbery members of the public had seen Horwood and a second man getting out of a Citroen near to the bookmakers with their faces concealed. Enquiries led officers to discover that the Citroen had been rented by Horwood and he was arrested later that day. The second man was never identified.
Detective Constable Ben Griffin, of Bournemouth CID, said:
"I hope the sentence handed out by the court will send a very strong warning that such serious offences will be dealt with robustly by the courts.
"I would like to praise the two quick-thinking members of the public who alerted us to Horwood's suspicious behaviour and collected valuable information that enabled officers to arrest Horwood the same day and led to the conviction of a dangerous offender.
"Finally, I would like to thank the victims who gave vital evidence during the trial despite having gone through a very traumatic experience."