Bournemouth: Ban For Coach Driver Who Hit Police Car
12 October 2015, 17:19 | Updated: 12 October 2015, 17:21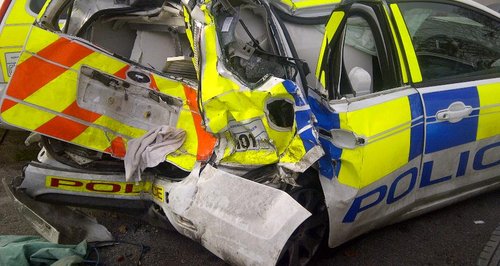 A Bournemouth man who drove his National Express coach into the back of a police car which had stopped to help another motorist has been disqualified from driving for 12 months.
David William Read, 38, of Bournemouth, was sentenced today, Monday 12 October 2015, at Bournemouth Magistrates' Court after being found guilty of dangerous driving on Friday 18 September 2015 following a trial.

He was also given a 12-month community order which includes carrying out 250 hours unpaid work and ordered to pay £620 court costs and £60 victim surcharge.

Read was told he would have to take an extended driving test before he can get his licence back.

The court heard that at around 3am on Monday 2 February 2015, Dorset Police were called to reports that a Ford Transit Luton van had broken down on the southbound carriageway of the A338, close to the Blackwater junction.

The car had been pushed to the hard shoulder with its hazard lights on but was partly still in lane one of the carriageway.

Police Sergeant Andy Wallbridge, of Dorset Police's Dog Section, attended the scene and positioned his car 100 metres behind the van with the blue lights flashing and rear red lights on indicating for approaching traffic to move into lane two. He left German Shepherd police dog Acer in the rear cage and went to deal with the incident.

As PS Wallbridge asked the two men in the van to move behind the crash barrier for their own safety, the National Express coach crashed into the back of the police car.

The collision forced the police vehicle into the crash barrier and along the road for a further 80 meters. It came to rest in the central reservation crash barrier.

PS Wallbridge checked on the welfare of everyone involved, including the 11 passengers on the coach.

Police dog Acer was taken to the vets later that morning for a check-up. He made a speedy recovery and was back working the following week.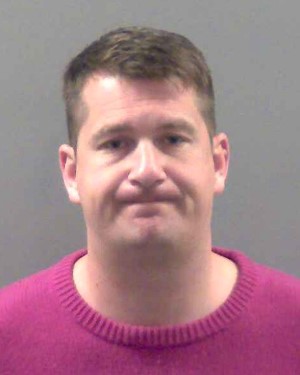 Speaking after the case, Inspector Matt Butler said: "This case illustrates the dangers faced by those working on our roads, including maintenance crews, refuse workers and emergency services.

"PS Wallbridge had left his blue flashing lights and rear red lights on as a warning to motorists approaching the incident. For whatever reason David Read failed to see the warning lights that morning and as a result he collided with the police car. Thankfully no one was seriously injured.

"I would like to remind motorists to take care when driving and remember that there could be an unexpected hazard around any corner. Be alert and allow yourself ample braking time."