Bournemouth: Man Who Mugged 90-Year-Old Woman Jailed
19 February 2015, 17:25 | Updated: 19 February 2015, 17:27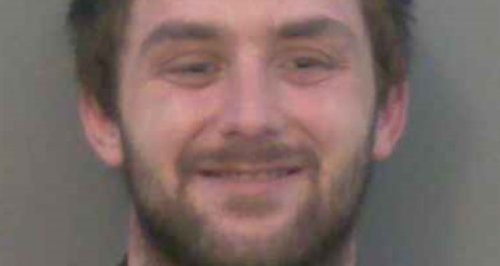 A 24-year-old man has been jailed for four-and-a-half years for robbing a 90-year-old woman in Bournemouth.
Sheldon Woodford, of no fixed abode, was jailed at Bournemouth Crown Court after pleading guilty to robbery.

The court heard police were called to Michelgrove Road in Boscombe on the morning of Monday 29 December 2014 after an elderly woman was attacked.

A witness described seeing the victim lying on the pavement and Sheldon running off with her handbag.

The witness told the court they immediately presumed the man had stolen the woman's bag and chased him down Percy Road and in to Sea Road. During the chase Sheldon dropped the bag, which was then returned to the victim.

CCTV footage, showing Sheldon stalking the victim before grabbing her handbag harshly from behind causing her to fall to the ground, was viewed by the court.

The victim sustained bruising to her shoulder as a result of this incident.

Detective Constable Leo Glendon, of Bournemouth CID, said:

"I would like to thank the member of the public who stopped to help the victim.

"This person ran after the culprit and managed to retrieve the stolen handbag. He was then able to positively identify the suspect, which was crucial to the successful prosecution.

"I would also like to say that, although shaken up at the time, the victim is coping remarkably well and is determined not to let him alter the way she lives her life."