Bournemouth Man Wanted After Skipping Sentencing
2 September 2015, 11:19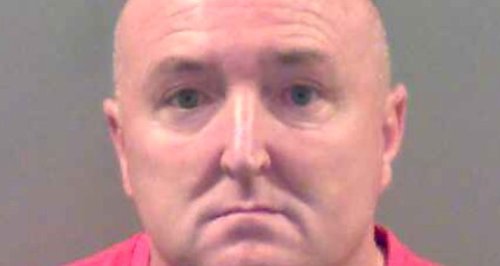 A Bournemouth man's wanted by police after not turning up to his sentencing - and sending a fake doctor's letter to the court saying he had cancer.
Kevin Mark Christie, 49, was due to appear at Bournemouth Crown Court for his sentencing for attempting to pervert the course of justice on Friday 14 August 2015.

After initially having pleaded not guilty to the offence, he had changed his plea on the first day of the trial, on Monday 20 July 2015.

The offence happened in August 2014 when Christie was on trial for a fraud matter and failed to attend the court for sentencing on this occasion as well.

A letter was submitted to the court purporting to be from his doctor stating that Mr Christie was suffering from cancer.

An investigation into the authenticity of the letter was carried out and it was established that he did not have cancer and had prepared the letter himself.

The Crown Court judge has subsequently issued a warrant for his arrest.

Detective Constable Adrian Turner, of Bournemouth CID, said:
"I am releasing this photo in hope that someone will know, or may have seen, where Kevin Christie is.

"While we are not encouraging people to approach Mr Christie, we want to reassure them that we have no reason to believe that he's a threat to the general public.

"I would encourage anyone who has any information regarding his whereabouts to contact Dorset Police in confidence.

"I am also appealing directly to Mr Christie to make contact with me immediately."

Anyone with information regarding the whereabouts of Kevin Christie should call their local police force on 101 or call 999 with any current sightings.