Bournemouth M&S To Close
31 January 2018, 11:02 | Updated: 31 January 2018, 11:11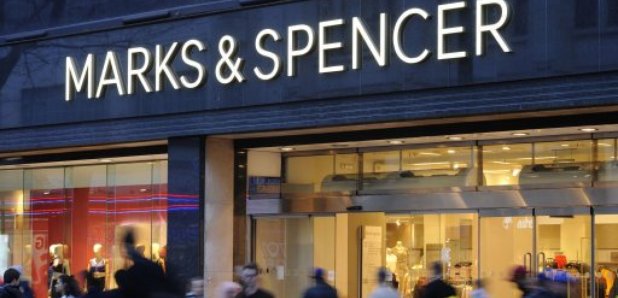 Bournemouth town centre is losing its Marks and Spencer, after almost 90 years.
The Commercial Road branch will close on 14 April along with five others, as part of restructuring plans. 135 staff will be moved to other nearby sites.
M&S says Fareham Shopping Centre's store is among eight more, also now due to shut. It puts 58 jobs at risk there, and more than 450 in total.
The proposed closures are part of M&S's programme to 'modernise its UK store estate to better meet the changing needs of customers'. The high street giant is proposing to shut stores in Andover, Basildon, Bridlington, Denton, Falmouth, Fareham, Keighley and Stockport, with 468 staff entering consultation.
Sacha Berendji, Director of Retail at Marks & Spencer, said:
"We're committed to transforming M&S for our customers, colleagues and shareholders. Stores will always be an integral part of our customer experience, alongside M&S.com, but we have to ensure we have the right offer in the right locations.
"We don't want any colleagues to leave M&S and we will work with each colleague individually on what is best for them as we endeavour to give everyone a role. However, we accept in some cases we may have to consider redundancy.
"We believe these changes are vital for the future of M&S and we will continue to accelerate the programme, taking tough but necessary decisions, as we focus on making M&S special."
Aaron Spicer, Head of Region for Wessex, said:
"Proposing to close the Andover and Fareham stores has been a difficult but necessary decision. Over the coming weeks we'll be talking to each colleague individually about what is right for them and we'll update customers and the community as soon as we can."
Nearby stores to M&S Fareham include:
- Fareham Whiteley Village (6 miles) selling Clothing and Food
- Portsmouth Gunwharf Quays Outlet (9 miles) selling Clothing
- Havant (10 miles) selling Clothing and Food
- Hedge End (11 miles) selling Clothing and Food
Another six stores will close by the end of April in Birkenhead, Bournemouth, Durham, Fforestfach, Putney and Redditch, but all colleagues at those outlets will be redeployed to nearby stores.