Car Crash Footage Shown To Dorset Teenagers
28 September 2017, 06:25 | Updated: 28 September 2017, 06:27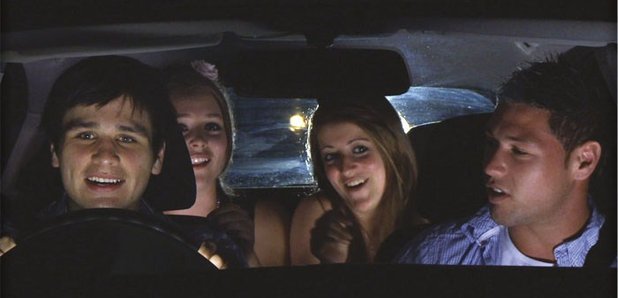 More than 4,000 teenagers in Dorset are going to be shown footage of the devastating impact of car crashes.
The fire service will visit schools and colleges in Bournemouth, Poole and around the county - speaking to students about to start learning to drive.
It says the presentation includes 'heart-breaking details' from firefighers, paramedics and bereaved parents.
Dorset & Wiltshire Fire Service said:
'Safe Drive Stay Alive targets students in Year 11 and above, who will soon be learning to drive and whose friends may already be driving. The presentation uses powerful personal testimony and dramatic video footage to make the audience aware of the tragedy and suffering caused by road traffic collisions.
'Firefighters, medics, police officers, bereaved parents and people who have been directly involved in road traffic collisions recount their stories, often in heart-breaking detail.'
Between 28 September and the end of January, the presentation will be seen by students at Ferndown Upper School, Highcliffe School in Christchurch, Poole High School, Gryphon School in Sherborne, St Peter's School in Bournemouth, Purbeck School in Wareham, Corfe Hills School in Broadstone, Bournemouth School for Girls, Gillingham School, Thomas Hardye School in Dorchester, Poole Grammar School, Bournemouth School for Boys, Sir John Colfox Academy in Bridport, and Sherborne School for Girls.
Most of the shows will be held at the individual schools; however, there will be shows at LeAF Academy in Bournemouth, Sherborne School for Boys and Weymouth Pavilion for students from the local areas.
Safe Drive Stay Alive is a road safety initiative coordinated by Dorset & Wiltshire Fire and Rescue Service on behalf of the Road Safety Dorset partnership.
Ian Hopkins, road safety manager at Dorset & Wiltshire Fire and Rescue Service, explained:
"The presentation is hard hitting and upsetting, but we make no apology for that. The speakers are real people who have experienced the horror of road traffic collisions, whether as a member of the emergency services, as a victim or as a parent who has lost a child. It is this truthfulness that makes it so successful.
"We know that the young people who see this roadshow are affected, and we have seen the number of young people killed or seriously injured on our roads decrease since the programme started. We really do make a difference."