CCTV Footage Released Of Bournemouth Bar Attack
10 February 2015, 11:46 | Updated: 10 February 2015, 11:54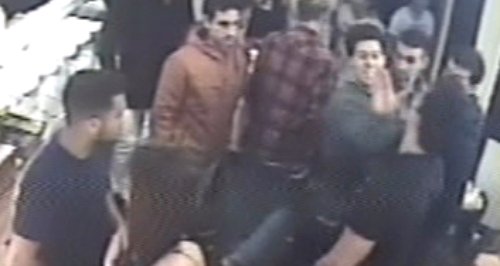 Police looking for a man who knocked a a trainee pilot unconscious in Café Plaza in Bournemouth have released footage of the attack.
The assault happened at 3.40am on Thursday 20 November 2015 in Café Plaza in Fir Vale Road.

The victim, a 25-year-old Bournemouth man, was knocked unconscious when he was hit in the head by another man.

He was taken to Poole Hospital for treatment. It was later discovered the victim had suffered a bleed on the brain.



Detective Constable Karen Penn, of Bournemouth CID, said:

"This was an unprovoked attack that has had a hugely negative and costly impact on the victim, who was one week away from completing his pilots course.

"Due to the severity of his head injuries, he will now have to wait for three years to pursue his career.

"Following my investigation, we have now secured CCTV footage which clearly shows the assault, the offender and a number of witnesses who I am keen to speak with.

"I would like to urge witnesses to come forward to help with enquiries and I want to stress that they are not implicated in this offence.

"All calls will be treated in strict confidence."

Witnesses and anyone with information should call Dorset Police in confidence on 101.