Cycle Helmet Saves Girl's Life In Poole
15 May 2014, 16:24 | Updated: 15 May 2014, 16:35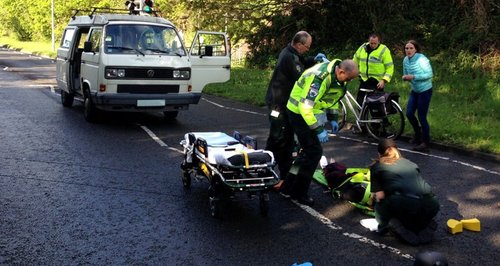 Dorset's assistant chief fire officer's revealed wearing a cycle helment saved his daughter's life when a van hit her.
Assistant Chief Fire Officer Ben Ansell is warning all cyclists to wear a cycle helmet, after his daughter was in collision this week with a van on Broadstone Way, Poole.
Hannah Ansell, aged 13, was cycling from her home in Broadstone to Parkstone Grammar School, a route she takes every morning.
On Tuesday morning, a van collided with Hannah whilst she was on the toucan crossing near Beechbank Avenue and she was thrown approx. 20m in the air.
Police and Ambulance colleagues attended the scene and Hannah was taken by ambulance to Poole Hospital.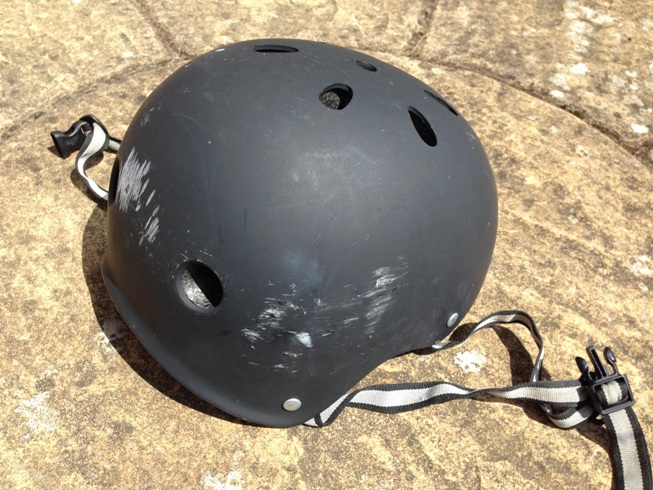 Assistant Chief Fire Officer Ansell, who is Dorset Fire and Rescue Service's strategic lead for Road Safety said:
"In my time in the fire service I have seen lots of road traffic collisions, but I felt I needed to share my personal experience in the hope that others can learn from it. I know that had Hannah not been wearing her helmet on Tuesday morning, this could be a totally different incident - her helmet really did save her life. I would urge all cyclists to make sure they have the proper protective clothing including a well fitted helmet.
"I would also like to thank the police officers, paramedics, nurses and doctors who looked after Hannah. In particular, I would like to praise the actions of a GP doctor who came to Hannah's aid and ensured that she was not moved before the arrival of the emergency services".
Hannah has suffered some minor injuries and is recovering at home.