Dorset Coastguards Search For Missing Children
15 July 2018, 09:36 | Updated: 15 July 2018, 12:22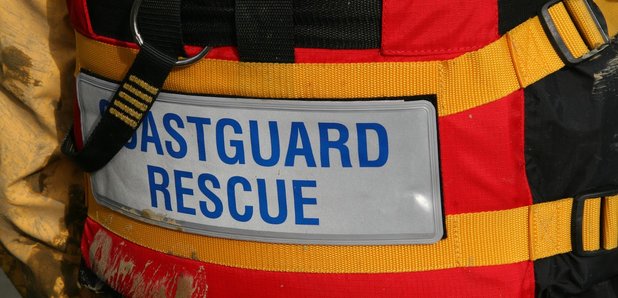 Coastguards in Dorset are warning people to keep a close eye on children while enjoying the warm weather at beaches along the south coast as they have been inundated with 999 calls of reports of missing children
The most recent was 3 call outs within an hour along Weymouth Beach yesterday afternoon - the youngest was just 5 years old.
HM Coastguard issues safety plea after three children go missing at the same time on the same beach
HM Coastguard is again urging parents to keep a close eye on their children whilst at the beach. The plea comes after three children went missing in just over an hour, at Weymouth Beach, Dorset.

HM Coastguard received the separate calls, reporting the missing children, aged 5,8 and 9 between 14:30 – 15:35 this afternoon (14 July). Wyke Regis and Portland Bill Coastguard Rescue Teams, the HM Coastguard search and rescue helicopter based at Lee on Solent, Weymouth RNLI lifeboat, Weymouth lifeguards and the Police all searched the area.
All three children were found separately, and all were safe and well.
This is just an example of the numerous reports of missing children that HM Coastguard has received throughout the day. It acts as a reminder to parents to please keep a close eye on your children when you visit the beach.
Mark Rodaway, Duty Commander for UK Coastguard said: 'Due to the recent hot weather we have been experiencing, our HM Coastguard Operations Centres are being inundated with 999 calls reporting missing children at beaches all across the UK.
'It's always a huge worry when children go missing on the beach or near the sea – not just for the parents but for our Coastguards as well. There's always a possibility that children may get into difficulties even in shallow water or injure themselves on slippery rocks.
'We are urging parents and guardians to keep a close eye on their children at the beach and know where they are at all times. If you can, head for a life guarded beach and agree a recognisable meeting point that's easy to find. Show your children the nearest lifeguard station or a recognisable location and tell them to head there if they get lost. Make sure you tell the Coastguard or a lifeguard immediately if you lose sight of your child. Busy beaches can disorientate people, especially children, so take advantage of local wristband schemes wherever possible.'
In time for the busy summer period ahead, HM Coastguard is urging members of the public to visit their Coastal safety website which gives beach goers lots of top tips on how to stay safe on the coast. It also has links to lifeguarded beaches.