Fire Safety Concerns Over Dorset Flytipping
25 July 2018, 07:33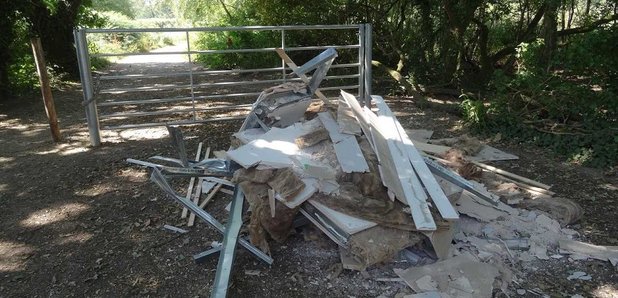 The Dorset Wildlife Trust says people dumping rubbish at nature reserves are blocking access for crews called out to tackle heath fires.
In the past week it's happened three times at Upton Heath in east Dorset and twice at the Lower Common nature reserve near Verwood.
The Trust says it has seen an increase in fly-tipping on its nature reserves, which has led to concerns for the safety of the heaths during the hot weather.
DWT Land Manager, Rob Brunt said:
"No matter what the time of the year is, fly tipping is completely unacceptable. However, during this hot and dry period of weather we are having, emergency services may need to get quick access to heathland in the event of a fire.
"If fly-tipping incidents prevent emergency vehicles from getting access, this increases the risk of serious and far-reaching damage to the habitat that wildlife live in.
"Nature reserves in east Dorset are also close to the surrounding conurbations which adds extra concern at this time. We need the people causing the problems to think twice about the potentially dire consequences of their actions."
Dorset Wildlife Trust is asking the public to remain vigilant at this time and report any suspicious activity or behaviour to the police on 101. If life is in danger or a crime is in progress call 999. You can also contact the Dorset Waste Partnership to report incidents of fly-tipping in Dorset here.