Bournemouth: Red Dye Bank Robber Jailed
24 July 2015, 07:33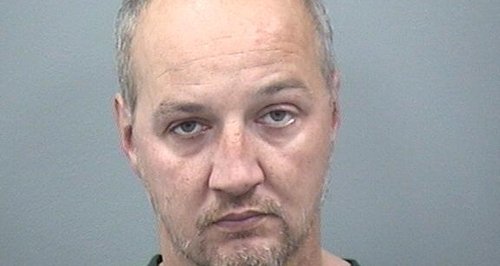 A failed bank robber from Bournemouth's been jailed for three years - after being caught by police who found him covered in red dye.
Russell Gordon Napier told staff at the NatWest on Christchurch Road in Boscombe he had a bomb and stole cash last month.

Minutes later a security dye pack in the money went off - officers found him sitting on a kerb nearby with the money stuffed up his T-shirt.
Napier, 46, was sentenced at Bournemouth Crown Court yesterday (Thursday 23 July) after pleading guilty to robbery at the same court last month.

The court heard that at 4.30pm on Monday 15 June 2015 Napier went into NatWest Bank on Christchurch Road in the Boscombe area, approached the till and said "I've got a bomb under here, give me money."

Napier repeated the threat several times and gestured to his stomach area. He then demanded the cashier place cash in a white plastic bag. The cashier did so but also placed a security dye pack amongst the cash.

Napier fled the scene with a substantial quantity of cash but a short time later the dye pack activated covering the defendant and cash in red dye. This caused Napier to drop some of the cash in a nearby supermarket.

Officers attended the scene and, following a search of the area, found Napier sat on the kerb in a car park on Hawkwood Road with red dye on his face and hands. When Napier was asked to stand up a large quantity of cash fell from his T-shirt.

Detective Constable Ben Griffin, of Bournemouth CID, said:
"Napier's actions that day caused great upset to the staff working in the bank at the time and members of the public. I would like to praise the quick-thinking cashier for putting the security dye pack in the bag which undoubtedly led to him being caught and convicted.

"I hope this sentence sends out a very strong message that anyone convicted of robbery will be caught and treated robustly by the courts."