Man Jailed For Kicking Dorset Police Officer
23 September 2018, 09:12 | Updated: 23 September 2018, 09:14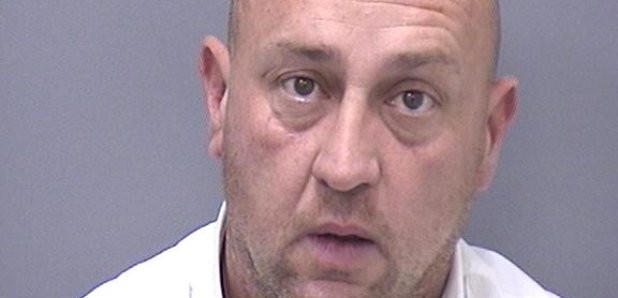 A man from Ferndown who kicked a female police officer after refusing to provide a breath test has been jailed for ten weeks.
Mark Dudley, aged 43 and of Wimborne Road East, admitted offences of failing to provide a specimen for analysis, assaulting a police officer in the execution of their duty and failing to appear at court.
The offences also put Dudley in breach of two suspended prison sentence orders and he was jailed for ten weeks.
At around 11.55pm on Friday 20 October 2017 officers on patrol in Bournemouth spotted a vehicle that had been broadcast earlier that evening as a possible drink driver in the area of Cemetery Junction.
They stopped the vehicle and went to speak to the driver, who identified himself as Dudley.
He admitted having a couple of pints and the officers believed he appeared to be under the influence of alcohol.
They asked him to sit in the police car and provide a breath specimen for analysis.
Dudley blew into the machine but it did not show a reading. While officers were waiting for a replacement device to be provided, Dudley became abusive toward them and said he wanted to leave.
He began swearing and when a female officer went to open the rear door of the police car he kicked her in the groin area, causing pain to her leg. He then tried to push past the officer but she managed to restrain him.
He continued to kick out and struggle with officers as he was arrested.
When he was taken into custody he refused to provide a breath sample for analysis.
Police Constable Owen Whitlock, of Bournemouth police, said:
"Michael Dudley demonstrated an unacceptable level of violence toward an officer who was simply doing her job.
"Officers should not have to face this kind of behaviour and we will ensure those responsible are dealt with and brought before the courts.
"I would like to praise the officers involved for their professionalism in very difficult circumstances."