Men Jailed Over Gunpoint Raid On Bournemouth Home
5 June 2015, 07:35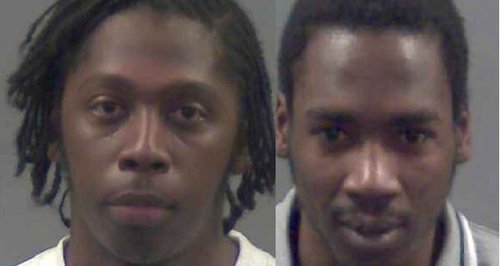 Two men from London are starting jail terms over a terrifying gunpoint burglary at a family's home in Bournemouth.
Ramone Barnes, 25 and of Croydon in London, and Orville Anderson, 28 and of Tulse Hill in London, were handed prison terms of 14 years and 12 years respectively at Bournemouth Crown Court on Thursday (4 June) after being convicted of aggravated burglary.

The court heard that at about 1am on Friday 16 August 2013, four masked men smashed a patio door at the rear of a house in East Way as a couple and their two young grandchildren were asleep.

After hearing noises, the grandfather went downstairs and was confronted by the offenders who demanded to know the whereabouts of a safe.

One of the men was armed with a hand gun and another with an asp baton.

The armed man ushered the grandfather back upstairs, made him sit in the bedroom and pointed the gun in his face.

He threatened the victim that unless he told them where the safe was he would shoot him. However, the couple did not have a safe in their home.

The rest of the gang searched the house and left with the victims' mobile phones.

The court heard that as they left the scene, they accidentally made a call on the grandmother's mobile phone to the last number she had dialled.

The call, which was to the victim's daughter, went to answerphone. The recording captured people running down the road but was not good enough quality to hear what was said by Barnes, Anderson and their accomplices.

The offenders left no forensic evidence at the scene but detectives traced calls made by the victims' mobile phones.

Barnes was arrested on 20 August 2013 and Anderson on 7 January 2014 after his DNA was found in Barnes' car.

Detective Constable James Taylor, of Bournemouth CID, said:
"This was terrifying ordeal for a couple who should have been safe in their own home while they cared for their young grandchildren.

"Barnes and Anderson planned and executed the burglary as a group and I hope the strong sentences handed out today will act as a warning that crimes such as this are taken very seriously by the courts.

"The burglary has had a lasting effect on the family and they have had to move. Despite all they have gone through, they have stayed strong and shown a great deal of courage and determination."