Men Sentenced For Poaching In Dorset
6 January 2017, 07:37 | Updated: 6 January 2017, 07:41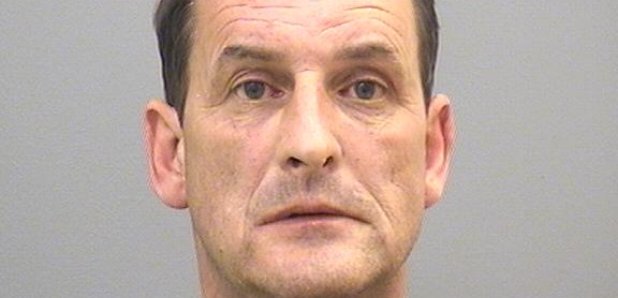 A man's been convicted of affray - and two others have been fined - after they were caught poaching in Dorset.
Mark Mabey, 52 and of Wareham Road in Lytchett Matravers, (above) was sentenced at Bournemouth Crown Court on Thursday 5 January after being found guilty of affray. He also pleaded guilty to night poaching.
He was handed a 10-month prison sentence suspended for two years, a 20-day rehabilitation order, 80 hours of unpaid work and a one-year exclusion from the estate where he committed the offences.
Lewis Longstaffe, 22 and of no fixed abode, (immediately below) and Edward Turner, 51 and of Lockyers Drive in Ferndown, (bottom picture) pleaded guilty at Bournemouth Magistrates' Court on 12 December 2016 to night poaching. Longstaffe was fined £337 and ordered to pay £150 costs. Turner received a £202 fine and £150 costs.
The pair were also handed a two-year restraining order that prevents them from contacting the victim or entering their land.
The court heard that at around 12.35am on Wednesday 6 January 2016, the victim was alerted by an acquaintance to possible poaching activity taking place on the private land he manages to the north of Wimborne and alerted police.
The victim located the offenders inside a Mitsubishi 4x4. The Mitsubishi reversed at speed toward the victim's vehicle and crashed into it. The offenders also fired steal shot at the victim and his car, the court was told.
The victim managed to reverse away from the offenders and lost sight of them.
The police helicopter tracked the men to Tarrant Monkton where they were arrested.
The Mitsubishi was recovered and examined. The boot contained over 100 pheasants that were either dead, or alive but maimed.

Police Constable Claire Dinsdale, of Dorset Police's Rural Crime Team, said:
"We are committed to tackling rural crime and I hope these convictions sends out a very clear message that we will not tolerate poaching and related activity in Dorset.
"We will continue to work with partner agencies and landowners to prosecute offenders accordingly.
"We regularly patrol rural areas and we would ask the public remain vigilant to such crimes and come forward with any information."
If you encounter poachers on your property, call 999 immediately. If you discover what you believe may be evidence of poaching on your land or elsewhere, report it to the police via the 'Do it Online' function on the Dorset Police website. You can also email 101@dorset.pnn.police.uk or call 101.