Bournemouth Builder Jailed For Murder Of Ex-Fiancee
4 September 2015, 13:20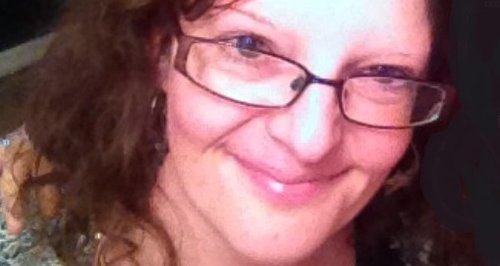 A builder has admitted murdering his ex-fiancee Sarah Pollock at her flat in Bournemouth.
Colin Dymond, 52, of Avon Close in Springbourne, appeared at Winchester Crown Court today (Friday 4 September) and entered a guilty plea to killing the 41-year-old in her flat in Avon Close on Wednesday 25 March 2015.

He was handed life imprisonment and was told he would have to serve a minimum of 16 and a half years before being considered for parole.
The court heard that Sarah had been in a relationship with Dymond for approximately five years and they had lived together for some of that time.

Shortly after Sarah moved into the flat in Avon Close at the end of June 2014, she discovered Dymond had been having a relationship with another woman.

In the weeks before she died, Sarah had started a new relationship with another man and had been trying to end all contact with Dymond. She had told friends about Dymond's controlling and threatening behaviour.

The court heard that Dymond had called Sarah's mobile phone on the morning she died and mobile data records showed that Dymond had been outside her flat when he had made the call.

On the afternoon of Wednesday 25 March, Dorset Police officers forced entry to Sarah's flat after receiving a report of a concern for welfare from a worried colleague.

Sarah's body was found on the bed in her bedroom. A search of her flat was carried out and some writing, belonging to Dymond, was found on the lounge wall.

Officers discovered there had been no sign of forced entry to the flat and later established that Dymond had a key.

A post mortem examination revealed Sarah had died from strangulation and two stab wounds to the neck.

Dymond was arrested at 10.12pm on Wednesday 25 March in Eastleigh. Sarah's blood was found on the cover of his mobile phone.

Following his arrest, a public appeal was made to find Dymond's missing hire car. The car was found at an underground station in London and contained significant evidence, including two mobile phones, a bank card belonging to Sarah and a blood-stained jumper.

Senior investigating officer Detective Inspector Mark Samuel, of Dorset Police's Major Crime Investigation Team, said:
"This was a callous and brutal stabbing.

"Sarah's family and friends have been left devastated by her tragic death and I hope today's conviction will in time bring some small comfort that justice has been served.

"Our thoughts are with them at this difficult time."

In a statement, Sarah's family said:
"The horrifying realisation that such a cowardly individual chose to murder a loved member of our family has been very traumatic, especially after she had nursed him back to health, supporting him financially and emotionally.

"Such kindness and compassion was typical of Sarah and the hearts of all our family are broken as we continue to contend with the knowledge that Sarah's final moments in this world consisted of being alone, frightened and literally struggling for her life in the face of a cold-blooded despicable murderer.

"She undoubtedly experienced levels of panic and fear that no one should ever have to as she fought for her very survival.

"Our mother – six years after losing our father and her partner of 50 years – had to experience every parent's worst nightmare of burying their youngest daughter.

"No words can do justice of our feelings towards Sarah's murderer. He is truly evil and whatever time he ends up spending in jail is immaterial and cannot begin to make up for the loss of Sarah.

"As a family we would like to thank Dorset Police, in particular the investigating team, for all their hard work. It is due to their dedication that justice in the eyes of the law has been served.

"We would also like to thank our assigned Family Liaison Officer and the Victim Support Unit for all their support throughout this entire process.

"We respectfully request to be left alone to continue to grieve and remember Sarah."