New Operator For Poole Park Mini Railway
26 April 2017, 08:12 | Updated: 26 April 2017, 08:13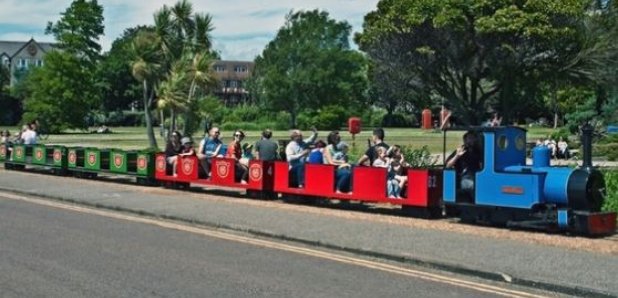 Poole Park's popular Miniature Railway is going to reopen under new management.
The council put the lease out to tender, saying the ageing track needed modernising to meet current safety standards.
Charity Friends of Poole Park will now take it over, with a reopening date to be announced soon.
A council statement said:
'Borough of Poole is pleased to announce that Friends of Poole Park, a local community charity established in 2002, have been successful in their tender to operate the Poole Park Miniature Railway.
'The concession, which first opened in Poole Park in 1949, will receive investment from the new tenants including a phased track replacement, the development of the station and engine shed, and hosting of special events and festivals throughout the year.'
Chairman of Friends of Poole Park, Michael Collins said:
"We are delighted that Borough of Poole have awarded us the miniature railway concession.
"We have worked hard for many years to protect, promote, and enhance Poole Park, and we are looking forward to doing the same for our new concession.
"We have many plans to enhance this wonderful attraction and would welcome any volunteers who would like to become members of Friends of Poole Park to assist us in keeping Poole Park as a wonderful area for all to enjoy."
Final lease negotiations will now take place during May, with a view to the concession starting prior to the summer holidays.
Councillor John Rampton, Portfolio Holder for Environmental Services, said:
"We are delighted that Friends of Poole Park will be the new operator of this much loved concession.
"We look forward to working closely with this committed charitable group, and to the investment and improvements in the railway."
An opening weekend to celebrate the new launch of the miniature railway will be announced at a later day.