New Owner For Bournemouth Airport
5 December 2017, 12:46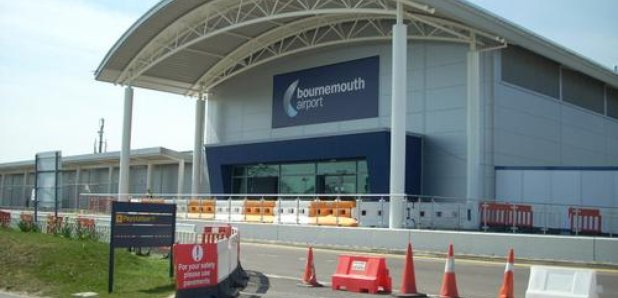 Bournemouth Airport's been sold to a new owner, which claims it's 'ripe for growth'.
Regional and City Airports (RCA) has bought it from Manchester Airport Group (MAG) for an undisclosed amount.
Passenger numbers have been steadily falling in recent years. 700,000 passed through the airport at Hurn last year.
Sir Peter Rigby, founder and chairman of Rigby Group which owns RCA, said:
"Not only does it expand our catchment to include the major regions of South England, but also focuses operations on a core market poorly serviced by the major aviation players."
Rigby says it plans to grow both commercial and passenger activity at Bournemouth Airport by leveraging its own "scale, contacts, and expertise to power continued progression" - having itself served 1.7 million passengers in the year to March.
Bournemouth Airport - which currently offers flights to 22 European locations - serves as a base for Ryanair and TUI.
Rigby Group said the takeover helps boost its position as a "highly credible alternative to the major London Airports."
It adds to a portfolio that already includes Norwich, Exeter and Coventry Airports, alongside contracts to operate Solent, City of Derry and Blackpool airports.
Lorna Carver, director of Dorset Local Enterprise Partnership said:
"Bournemouth International Airport is one of Dorset's key economic assets - there is great opportunity to unlock employment land at Aviation Business Park and big opportunities in terms of jobs and growth for the area.

"We launched the Bournemouth International Growth Programme last year and secured £45.2 million of growth deal funding to invest in infrastructure in and around Bournemouth Airport and Wessex Fields to improve connectivity, ease congestion, protect existing jobs and create new ones.
"We are pleased that RCA has recognised the importance of Bournemouth Airport as a business hub for the south and look forward to working with them to deliver our major plans for growth for Dorset."
Manchester Airports Group chief executive Charlie Cornish assured that the facilities - which Rigby said "supports" the equivalent of 900 full time jobs - were in good hands.
"RCA has a detailed integration plan in place to ensure a seamless transition of ownership and operations at Bournemouth which will maintain business as usual for passengers and customers," he said.
"We wish the new owners every success and are confident that the airport will continue to flourish as we continue to focus on improving Manchester, London Stansted and East Midlands airports."