Nine Bournemouth Students Escape Fire
18 November 2018, 09:15 | Updated: 18 November 2018, 09:20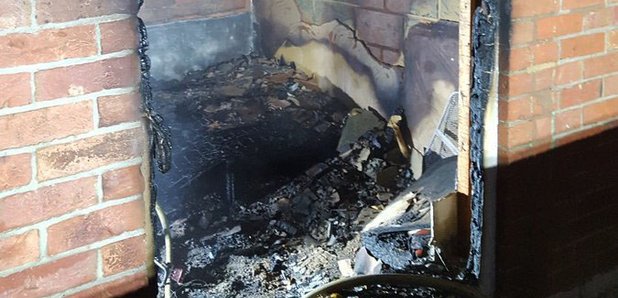 Firecrews say a working smoke alarm helped nine students escape a fire at their home in Bournemouth.
It broke out on Saturday 17 November in Bemister Road, after a portable heater was left too close to bedding.
Four crews - from Redhill Park, Westbourne, Christchurch and Springbourne - were called to the detached property at 5.39am and found a well-developed fire in a ground floor bedroom.
Four breathing apparatus wearers, two hose reel jets and a main jet were used to extinguish the blaze.
Volunteers from the British Red Cross emergency response team attended to support the students, who are now being assisted by Bournemouth Borough Council to find alternative accommodation.
Station Manager Stuart Granger said:
"Fortunately, the student in the affected room woke up and started to raise the alarm, with the smoke alarm also activating. As a result, all nine people in the house escaped safely.
"This incident is a sobering reminder about not leaving portable heaters on and close to flammable materials, such as bedding, but also proves the value of working smoke alarms. Ideally, every property should have one on the ceiling of every level, and they should be tested regularly."