Police Search For Missing Dorset Snorkeller
12 July 2017, 10:30 | Updated: 12 July 2017, 10:43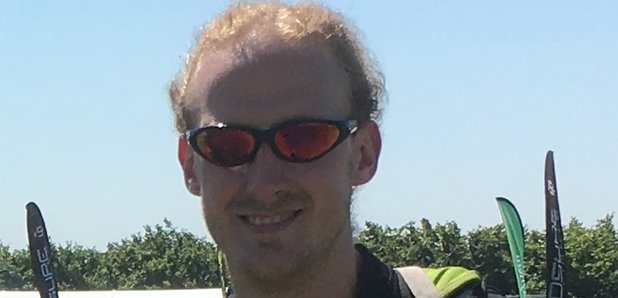 The coastguard search for a snorkeller off the Dorset coast has been stood down - but police are still looking.
27-year-old Andrew Scott went missing from Ringstead Bay near Weymouth on Monday, with his bag and car later found nearby.
His family say they're 'desperate to have him home'.
Dorset Police said: 'The search operation is ongoing for 27-year-old Andrew, from Winterborne Whitechurch, who has not been seen after leaving home on the afternoon of Monday 10 July 2017.
'Dorset Police was called at 8.55pm after a bag containing his belongings was located at White Nothe and his car was found parked at Ringstead Bay, five miles east of Weymouth.
'Andrew had left home between 3pm and 4pm and it is believed he had gone spear fishing at Ringstead.
'He was possibly wearing a full black North Coast wetsuit, blue flippers and a snorkel. His bright orange dry bag containing his car keys, mobile phone and clothing were found on the coastline.
'Dorset Police, with support from the Coastguard and Dorset Search and Rescue, has carried out a number of searches around the Ringstead Bay area and efforts to locate Andrew continue.'
A Maritime and Coastguard Agency spokesperson said: "I can confirm the search operation for the missing snorkeller has now been terminated. Dorset police are now the lead organisation for this missing man."
Andrew's family said in a statement:
"We are desperate to have Andrew home safe and well with us.
"We would appeal to anyone with any information to contact police, no matter how small or insignificant it seems, as it could potentially help to find Andrew."
Anyone with information is asked to contact Dorset Police at www.dorset.police.uk, via email 101@dorset.pnn.police.uk or by calling 101, quoting incident number 10:569. Alternatively contact Crimestoppers anonymously on 0800 555111 or via www.crimestoppers-uk.org.