Poole Brothers On Trial Over Private Jet Cocaine
16 July 2018, 07:21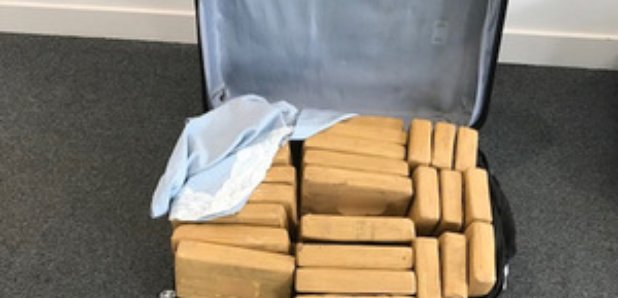 Two brothers from Poole are among five men going on trial, after half a tonne of cocaine was found on a private jet.
£50 million worth was discovered at Farnborough Airport on Monday 29 January after the plane arrived from Colombia.
An Italian living in Bournemouth and two Spanish men are also due to face trial at Woolwich Crown Court.
The discovery is believed to be one of the largest recent seizures of its kind.

Martin James Neil, 48, and Stephen John Neil, 53 - from Poole, Dorset - along with the two Spaniards and Italian national were arrested after the twin-engined jet was searched when it landed at Farnborough from Bogota in Colombia.
The Border Force said the drug was hidden in 15 suitcases which were found on board.
Following the arrests National Crime Agency operations manager Siobhan Micklethwaite said described the seizure as "major", adding that it was "one of the largest flown into the UK by plane in many years".
The aircraft crew were questioned before being released without charge.
Brothers Stephen and Martin Neil, of Poole in Dorset, Italian national Alessandro Iembo, of Bournemouth, and Spanish nationals Victor Franco-Lorenzo and Jose Ramon Miguelez-Botas are due at Woolwich Crown Court.