Poole Car Park Charges To Increase
12 January 2017, 12:31 | Updated: 12 January 2017, 12:37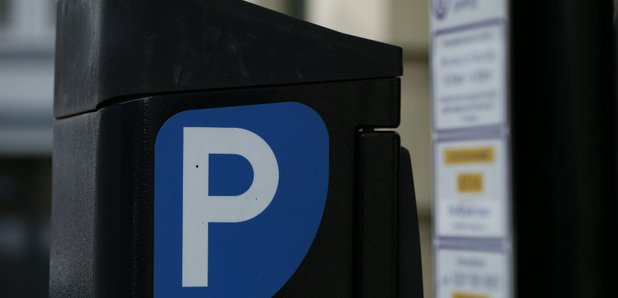 Cabinet members in Poole have unanimously approved increases in car parking charges, from 1 March.
The council says it's needed, with 'unprecedented financial pressures' over the next three years.
Another eight public toilets in the town are also going to be closed.
At their meeting on 10 January, Members agreed to increase charges for parking in the town centre, district and beach areas as well as some season tickets and permits.
Cllr Drew Mellor, Cabinet Portfolio Holder for Transportation, Borough of Poole, said:
"We have worked hard to keep increases in parking charges relatively low and over the past 5 years these have only gone up by 3.8%. This reflects our ongoing commitment to regenerating Poole town centre.
"The council has made a significant investment in recent years to improve car parking facilities for residents and visitors and is committed to making further improvements that will continue to make Poole a more attractive destination.
"In addition to the £2.3 million being invested into the Dolphin Centre multi storey car park, the agreement reached with Legal and General unlocks an estimated £16 million of investment into the Dolphin Centre, Kingland Crescent, Falkland Square and will trigger additional improvements to the Dolphin Centre multi storey car park. This is part of a co-ordinated plan to put Poole town centre back on the map.
"However, the council faces unprecedented financial pressures over the next three years as the government withdraws its funding for local services. By 2019/20, the council will be completely reliant on money it raises locally to pay for local services.
"As part of its approach to setting a balanced budget and protecting frontline services, the council has to make difficult decisions such as increasing fees and charges, including those for car parking."
Members agreed to an increase in the hourly tariff in the town centre car parks. In addition the Sunday flat rate tariff of £1.50 will be replaced by the normal Monday to Saturday rates and an evening/overnight flat charge will be re-introduced after 10pm in town centre and beach areas. Members also agreed that the on-street and other town centre based parking tariffs and the town centre annual parking permits would remain unchanged in 2017.
The charges for the car parks in Broadstone, Ashley Road, Penn Hill, Ashley Cross and Canford Cliffs will also be slightly increased.
Members also approved increases to various season tickets and permits although the town centre season ticket will remain unchanged.
At the same meeting, Members also approved the closure of a further eight public toilets in Poole.
This will leave 15 of the original 30 public toilets in Poole still open, including all beach front toilets and those at Upton Country Park.
Members agreed to the continuance of the Community Toilet Scheme, where local businesses open up their facilities to the public. So far 20 businesses are taking part in the scheme across the borough, and the council will continue to encourage more local businesses to sign up. The scheme ensures the provision of better quality, free facilities that are still available to residents and visitors.
Cllr John Rampton, Cabinet Portfolio Holder for Environment, Borough of Poole, said:
"These closures, together with those previously closed following a Council decision in 2014, save nearly £300k from the public toilets budget. Despite severe funding cuts from central government, Poole has kept open half its public toilets and also supports much higher quality, accessible facilities through our Community Toilet Scheme."