Bournemouth Bigamist Jailed For Wife's Murder
27 February 2015, 17:29 | Updated: 27 February 2015, 18:18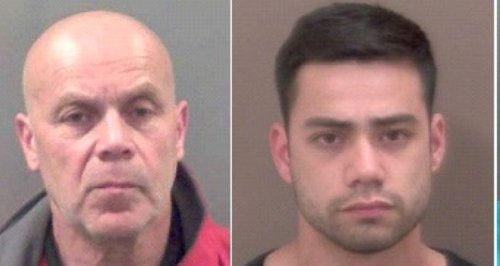 A "controlling'' bigamist from Bournemouth has been jailed for life, to serve a minimum of 25 years, after being found guilty of murdering his "perfect mother'' wife whose body was found in the boot of a car.
A jury took more than 13 hours at Winchester Crown Court to convict French national Pierre Legris, 61, also known as Alain Baron, of killing Rui Li by hitting her over the head with a blunt implement.

He then wrapped her, while she was still alive, in a building sheet at the home they shared in Burnham Drive, Bournemouth, Dorset, on May 23 last year.

The 44-year-old Chinese national, who moved to the UK in 2004, was found in the boot of a Fiat Punto car a week later on May 30.

The judge, Mr Justice Dingemans, said that as well as a financial motive, Pierre Legris might have murdered Ms Li because of her decision to adopt a child. He said: ``It may equally have been the fact that Pierre Legris, as a controlling person, was not prepared to deal with the apparently late decision that Ms Li had made to adopt a child from China which would have compromised his way of living.''

Before the start of the trial, Pierre Legris, who is suffering from cancer, pleaded guilty to an offence of bigamy by marrying Ms Li, a nurse, in 2007 while having been married to Irene Smith since 1987.

Jailing Pierre Legris, Judge Dingemans said: ``I am sure the murder of Ms Li was planned with great care and the murder weapon must have been placed for Pierre Legris to render Ms Li unconscious and without any noise. There was a clear intention to kill.''

He was also sentenced to three years imprisonment to run concurrently for the bigamy offence, with no separate penalty for perverting the course of justice.

Pierre Legris, who showed no emotion when the sentence was handed out to him, had denied murder but admitted perverting the course of justice and told the court that he only moved her body after finding her dead in their home.

His son, Jonathan Legris, a former racing car driver, of Spring Road, Bournemouth, was convicted of assisting an offender by driving the Fiat Punto with Ms Li's body inside. He was jailed for two years.

The judge said: ``He was prepared to do anything for his father, that is obvious. My view is I still have not heard the full truth of what his father told him.''

Pierre Legris' other wife, Smith, 66, of St Clement's Road, was found guilty of perverting the course of justice by providing a false alibi to her husband, who she did not know had married again, and she was also convicted of assisting an offender by hiring a storage facility to hide her husband's clothes and French passport.

She was jailed for three years on each offence to run concurrently.

Jonathan Legris and Smith were both cleared of a charge of conspiracy to murder.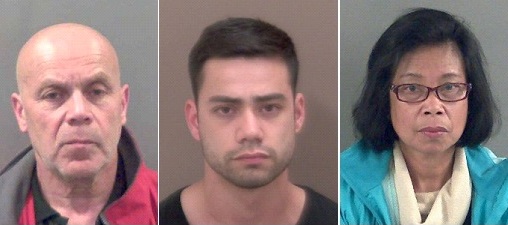 The trial heard that Legris was believed to have killed Ms Li to benefit from her life insurance policy worth #300,000 to help pay off his ``desperate'' financial debts, including money owed to Ms Li's family in China.

The court was told that Ms Li, who drove a Porsche Boxster, also ran a massage company with her husband which provided ``sexual services'' and Pierre Legris would sometimes join in. The couple were also involved in local swinging networks, the court heard.

Pierre Legris told the court that he had tried to hide his wife's body because he was worried that their unconventional sex life would be made public.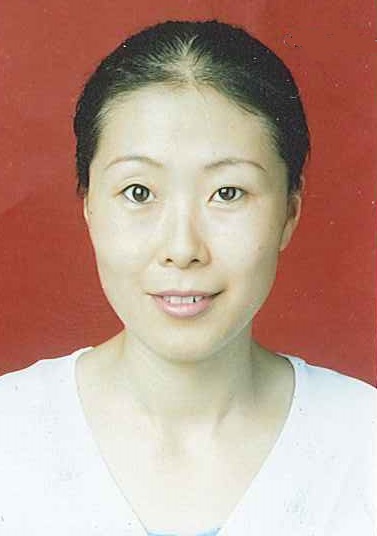 In a statement released following the trial, Ms Li's 18-year-old daughter Lu Yao said: ``My mum was a wonderful person, a great teacher and the perfect mother to me.

``I have and will always love and respect her unconditionally. She will always be in my heart and she is missed every day.

``She worked hard all her life to provide for me, ensuring that I had the best possible upbringing. I just wish that I had the opportunity to repay her love as well as let her know how much I appreciate everything she has done for me.

``I hope that she can rest in peace now those who are responsible will pay the consequences.''

In a victim impact statement read to the court, Miss Yao, who is studying medicine at university, described how Pierre Legris was ``controlling'' and forced her to become distant from her mother as she studied for her A-levels.

She said: ``I hope my mum is proud of me and it's because of her support that I am here today doing what I love. I one day want to be a doctor like my grandfather.''

She said that his treatment of her had led her to seek counselling while at college. She said: ``Because of Pierre making me cry a lot as a child I would be told not to be a cry baby, this made it very difficult for me to grieve when I found out my mother was dead.''

Jonathan Legris was a contemporary of Lewis Hamilton on the go-karting circuit in the early stages of their motor-racing careers. He went on to be regarded as one of the best young racing drivers in the world at one time. being awarded a BMW driver's scholarship, but his career was interrupted when he was diagnosed with Hodgkin's lymphoma, for which he received chemotherapy.

Nigel Lickley QC, prosecuting, said that Ms Li had a life insurance policy worth #300,000 and also owned a property which she was trying to sell to make a profit of #100,000.

Mr Lickley said it was at this property in Wolverton Road, Bournemouth where the massage service was run and which also ``on occasion'' provided ``sexual services''.

The prosecutor said that Ms Li was murdered at her home which was undergoing substantial building work.

Mr Lickley said: ``Rui Li suffered blunt force trauma, an injury to the back of her head. The blows were so forceful they were probably caused by a heavy implement, one of those blows caused a deep penetrating wound to the back of Rui Li's head.''

Such was the nature of the wound that she would have been expected to have bled extensively. He said: ``No such heavy weapon has been found and in addition very little blood was found at the scene - it suggests a thorough clean-up has been done to prevent blood from escaping to the scene nearby.''

Mr Lickley said that Pierre Legris had bought several bags of cement and added: ``It may be there was a plan to bury Rui Li under the floor of that property.''

Mr Lickley said that the victim's body was in fact placed in Pierre Legris' Ford Transit van which the following day was worked on by Jonathan Legris at the garage which was owned by his mother, Smith, and which he ran with his father.

He explained that Jonathan Legris replaced the starter motor while Ms Li's body lay in the back of the van at Cromer Motors in St Clement's Road, Bournemouth.

Mr Lickley added that the body was later transferred to a Fiat Punto, owned by Jonathan Legris and on sale at the garage, which he drove to Verwood Crescent, Bournemouth, where Ms Li was found a week after she was killed.

He said that following the killing Pierre Legris was ``cool and focused and clear in what he was doing, not rushed or in a panic, he had a plan and it involved others, his son, Jonathan Legris and his other wife Irene Smith''.

Mr Lickley said that the day after the killing, Pierre Legris and Smith went to a dance competition in Watford and it was the following Tuesday that he reported Ms Li missing to the police after Poole Hospital where she worked had begun inquiries to her whereabouts.

Miss Yao, her daughter from a previous marriage, had also begun asking questions about her mother.

During police interview, Pierre Legris was to change his story from not knowing anything about her death to saying he had gone out and returned to find her murdered.

Detective Inspector Marcus Hester, of Dorset Police, said: ``This was a detailed and complex investigation which involved officers from across the force.

``Pierre Legris killed Rui Li out of greed, placed her body in the boot of a van before driving to Watford to enjoy a weekend with his first wife Irene Smith.

``He lied repeatedly to the police and went to great efforts to hide her body.

``I would like to praise the detectives working on this investigation, led by case officer Dave Richards, who worked tirelessly to ensure Pierre, Jonathan and Irene Smith were convicted of these crimes.

``It was a difficult case and we worked very closely with the Crown Prosecution Service to ensure appropriate charges were brought.

``I hope the sentences handed out today will bring some closure to Rui Li's daughter and her family in China.''

John Montague, Senior District Crown Prosecutor for CPS Wessex, said: ``Pierre Legris planned the killing of his second wife, Rui Li and he executed her with several blows to the head.

``He wrapped her body in plastic sheeting and disposed of her body in the back of his transit van where she remained for several days. The body was moved to a vehicle owned by Jonathan Legris who then drove it to an address and dumped the vehicle and body in the boot until it was found several days later by the police on Friday 30 May.

``In the meantime, life for the family carried on as if nothing had happened; Pierre Legris and Irene Smith were seen on CCTV the day after the killing hand in hand at a dance competition in Watford and all the family ate Sunday lunch at Irene Smith's address the following day. It was only when Rui Li's daughter raised concerns about her mother's welfare that the authorities became involved. Pierre Legris attended Bournemouth police station on Tuesday 27 May to report his wife missing.

``Thereafter followed an outstanding investigation by Dorset police working in close partnership with the Crown Prosecution Service.

``The investigation not only revealed the double life of Pierre Legris as far as his two marriages were concerned but also revealed that he and Rui Li were involved in massage and sexual services which they offered on advertising online sites. Pierre Legris' defence was that it was one of these clients that was responsible for Rui Li's death; he returning home to find his wife dead.

``Further investigations by the police revealed mounting financial commitments on Irene Smith's part who owned a number of properties. She and Pierre Legris had been planning to develop the land upon which the properties were located into a lucrative development of apartments. At the same time Rui Li was trying to repay a loan of #20,000 from her family in China and sell a property in her name which had considerable equity. It is believed that this double life and the mounting financial pressures caused by these events resulted in the cold, calculated killing of Rui Li.

``This is an outstanding example of the police and the Crown Prosecution Service working in close partnership all the way through the case from investigation, preparation and fantastic presentation from skilled advocates in court to ensure that justice was done for Rui Li and her family.

``Our thoughts are with Rui Li's daughter and her family in China.''