Porsche Arson Attack Linked To Crime Novel
15 January 2014, 07:16 | Updated: 15 January 2014, 07:38
Police think an arson attack targeting a Dorset crime writer COULD be someone trying to copy a storyline from one of his novels.
Andrew Towning's £18,000 Porsche was covered in petrol and set alight, along with his wife and daughters cars outside their home in Merley near Wimborne last week.
Two of the vehicles and the car port were completely destroyed, costing around £50,000 worth of damage.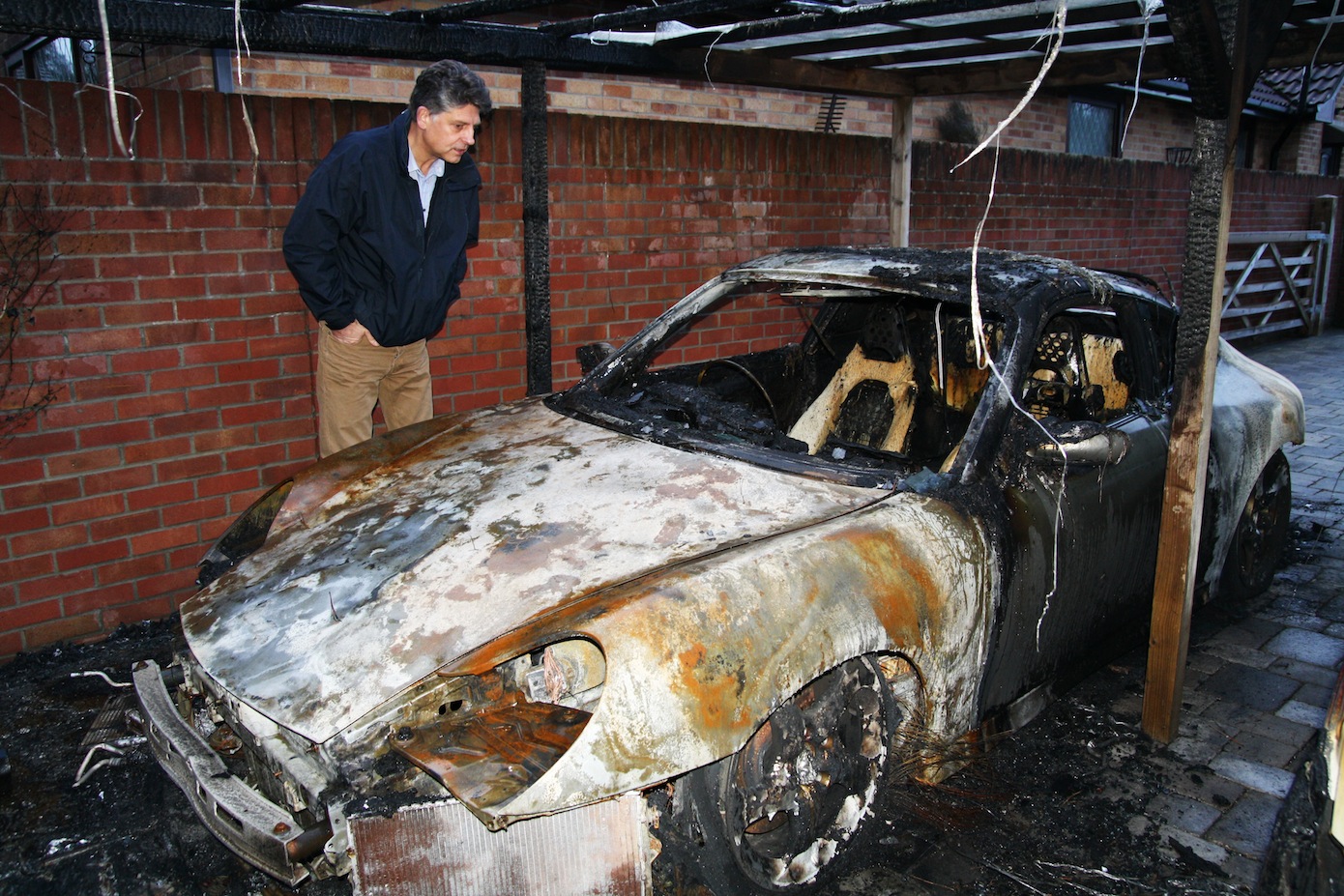 One of Mr. Townings daughters saw the attacker running away carrying a green petrol canister, which was later found by officers searching the area.
Dorset police are investigating the attack and a special fraud team is also looking at a possible connection to the author having his identity stolen by someone on facebook.
Mr. Towning said:
"Someone has been posing as me on internet sites, using photos taken from my own facebook page and official internet sites. Officers are trying to track this person down and aren't ruling out that it could have something to do with the arson attack."
If you have any information regarding this story, please contact Dorset police by calling the non-emergency number 101.