Prince Charles Visits Poundbury
1 November 2013, 09:38 | Updated: 1 November 2013, 10:13
Prince Charles is in Dorset to mark the 20th anniversary of Poundbury.
He's attending a reception at at The Jubilee Hall in Queen Mother Square, where he will meet some of the people who have been involved in the project since the beginning.
Prince Charles will also tour Poundbury, visiting a local undertakers and meeting the owners of one of Raglan's affordable shared-ownership houses.
He's also due to pay a visit to The Dorset History Centre, where the royal visitor will be introduced to County Archivist Sam Johnston and see the Collections Care Room and will be shown how some of the seventeenth century documents are cleaned and flattened in order for them to be viewed by researchers.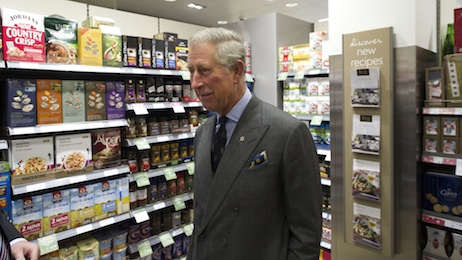 Background on Poundbury
Poundbury, built on Duchy of Cornwall land, is the urban extension to the Dorset county town of Dorchester which is built to The Prince of Wales's architectural principles.
Ground was broken for the development in 1993, making 2013 Poundbury's twentieth anniversary.
The development is known internationally as a pioneering example of urban development and is a model of a sustainable community designed to put the needs of people before cars.
It mixes high-density social and private housing with work and leisure facilities.
Poundbury is expected to be fully completed by 2025 when it will house approximately 5,000 people and provide 2,000 jobs in the factories, offices and general facilities across the site.
It is already home to 2,000 people as well as providing employment for some 1,600 people and a home to 140 businesses.