Southern & Wessex Criticised In Water Report
10 July 2019, 09:12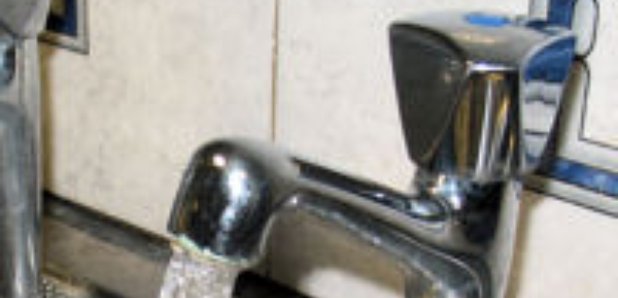 Southern Water's been criticised for its efforts to protect the environment.
The Environment Agency says it failed to show robust plans to maintain secure supplies.
Southern says a major factor was new restrictions on taking water from the rivers Test and Itchen.
Wessex Water, which serves Dorset, dropped from four stars to three.
The agency says most water companies in England are likely to fail to meet 2020 pollution targets.
The Environment Agency has said serious pollution incidents in England increased to 56 last year from 52 in 2017 and overall water company performance has deteriorated, reversing the trend of gradual improvement in the sector since 2011.
Just one of the nine major water and sewage companies in England - Northumbrian Water - is performing at the level expected, achieving the highest four star rating.
Anglian Water and Thames Water remained on three stars and Southern Water, South West Water and Yorkshire Water achieved just two stars for their "unacceptable level of performance".
The agency's chairwoman, Emma Howard Boyd, who has previously warned water companies they would face a tougher regulatory approach with increasing inspections, pledged to look at financial penalties "given fines are currently only a fraction of turnover".
Writing in the report's foreword, she said: "Companies should be reflecting on their environmental performance and long-term resilience, if this is poor they should be asking themselves whether dividends are justifiable."
The agency's executive director of operations, Dr Toby Willison, said:
"Water companies need to clean up their act. People expect water companies to improve the environment, not pollute rivers, and ensure secure supplies of water.
"With only one exception, none of the companies are performing at the level we wish to see, the country expects and the environment needs. We will continue to challenge CEOs to improve company performance and we will take strong and appropriate enforcement action.
"Companies performing well have a positive ripple effect on the natural environment and communities in their regions. We want all water companies to meet the expectation of their customers, the needs of environment and learn from the best practice that the leading company is demonstrating."
Consumer Council for Water chairman Rob Light said:
"People have a growing concern for the environment and will feel badly let down that the majority of water and sewerage companies in England have failed to be good stewards of our waterways and the life that depends on them.
"Customers will back any move that hits companies much harder in the pocket when they flout their responsibilities to the environment - it's clear the existing deterrents are not strong enough."
Dr Alison Hoyle, Southern Water's Director of Risk and Compliance, said:
"There has been a complete step change in our pollutions team over the past two years and this is reflected in the far higher level of self-reporting as new systems and processes kick in. We know we have more to do. More awareness training for staff means we are now finding and fixing issues sooner and an improvement programme at all of our high impact sites is making good progress.
"To our disappointment we suffered a small number of more serious pollution incidents during the year. We continue to invest in our sites to increase resilience and we are working closely with the Environment Agency to ensure we learn the correct lessons from these events.

"A major factor in our rating for water supply resilience was the challenge we face in Hampshire following the introduction of new restrictions on water abstraction from the rivers Test and Itchen. Over the next 10 years we plan to spend more than £800 million to make up the deficit created by the new licences.
"We also received a good score - the third highest - for Discharge Permit Compliance, which relates to the quality of treated wastewater leaving our sites. Our delivery of environmental improvement schemes was also strong."