Stalking Investigation In Bournemouth
9 July 2015, 12:49 | Updated: 9 July 2015, 12:51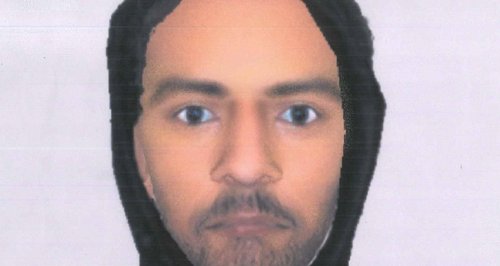 Police in Bournemouth are trying to track down a man, who's been stalking a 17-year-old girl for months.
Officers have released an e-fit of a man they would like to identify.

The victim first contacted police on Monday 1 June 2015 to report that a man had been following her in the Winton and Northbourne areas of the town, and this had been ongoing for several months.

The offender often drives a dark car and has made sexually suggestive comments to the victim on a number of occasions.

The victim does not know the offender.

He is described as aged in his 30s, around five feet six inches tall and of a medium to muscular build. He has short black hair, slight stubble and a patterned tattoo on his right arm. He often wears a black hooded jumper with orange stripes on the sleeves.

Police Constable Neil Jones, of Bournemouth police, said:
"This is obviously a very worrying ordeal for the victim, which has been ongoing for several months.

"I am appealing to the public to help me identify this man. Anyone who has seen someone acting suspiciously in the Winton and Northbourne areas, or may know who the suspect is, should contact me in confidence on 101."

No arrests have been made.

Witnesses and anyone with information should call Dorset Police in confidence on 101 quoting incident number 1:96. Alternatively, call the free and anonymous Crimestoppers line on 0800 555 111 where mobile phone tariffs may apply.