Verwood Man Banned For Drug Driving - Twice
23 February 2017, 07:37 | Updated: 23 February 2017, 07:47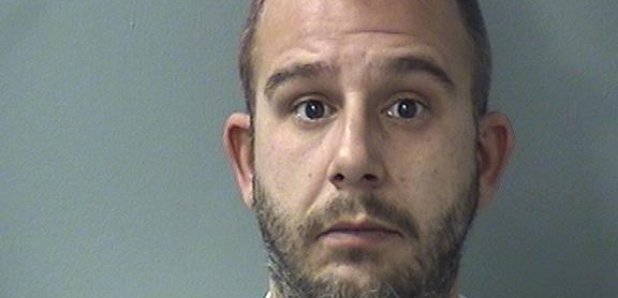 A driver from Verwood's been given a year's ban after being stopped for drug-driving - minutes after he'd been charged for a previous drug-driving offence.
Benjamin Fellows, 34 and of Manor Gardens, pleaded guilty at Poole Magistrates' Court on Friday 17 February 2017 to driving under the influence of cannabis and was handed a 12-month driving ban, fined £100 and told to pay £30 victim surcharge and £85 costs.
The court heard how Fellows had attended Poole police station on Tuesday 6 December 2016 to answer bail for a drug driving offence that occurred on Ringwood Road in Verwood on Saturday 29 October 2016. Blood tests subsequently found that he had 4.4 microgrammes of cannabis in his system - the legal limit is two microgrammes.
When Fellows left the station he was stopped by officers as he drove in his Vauxhall Astra along Wimborne Road in Poole. A roadside drug wipe tested positive for cannabis. He was taken back to the police station where a blood sample later showed he had 2.3 microgrammes of cannabis in his system.
He was sentenced at Bournemouth Magistrates' Court on Tuesday 20 December 2016 for the October offence after pleading guilty to driving under the influence of cannabis and driving without insurance. He was disqualified from driving for 12 months, fined £120 and ordered to pay £30 costs.
Police Constable Kevin Adlem, of the traffic unit, said:
"We are working hard to take drink and drug drivers off Dorset's roads. Not only are they a danger to themselves, but they are endangering the general public with their reckless behaviour.
"Anyone who is aware of someone driving after taking drink or drugs should contact police."
If you suspect someone of driving under the influence of alcohol or drugs, please dial 999 immediately.
For non-urgent matters, or to pass information about someone who regularly drives under the influence of drugs or alcohol, please go to www.dorset.police.uk and follow the 'Do it online' function.