Lumpini Thai Restaurant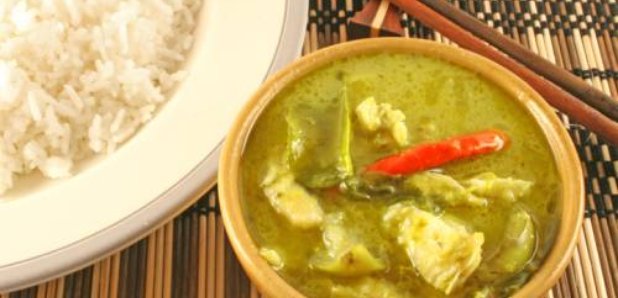 Lumpini Thai Restaurant
, Think Thai. It's Dunstable's most popular Thai restaurant and has been in the town for more than 19 years offering a range of authentic Thai cuisine.
They offer a fantastic meal with wonderful Thai style service and friendly atmosphere., with an exclusive lunchtime menu with each meal specifically designed to be prepared and delivered to your table in the shortest time possible.
Their exclusive Thai lunches cost starting from only £4.95 and every Sunday enjoy All You Can Eat priced at £16.95 for adults and £9.95 for children under 8 years old.

Why not take a moment to view their menus, examine their fantastic set menu for 2-4 or more or see where they are situated.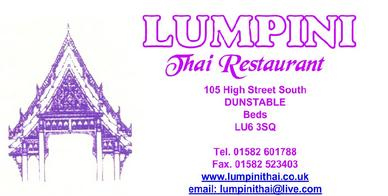 OPENING HOURS (Flexible Hours):
TUE - SAT: Lunch: 12pm-2:30pm
Dinner: 5:30pm-10:30pm
Sunday: 12pm-2:30pm & 5pm-10pm
Closed: Every Monday