2 Teenagers Die In Train "Incident"
18 June 2013, 09:50 | Updated: 18 June 2013, 12:54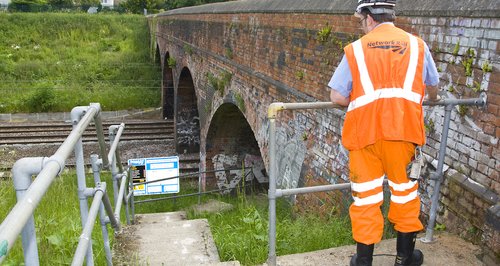 A teenage boy and girl have died following a collision with a train last night, Monday, June 17.
The East of England Ambulance Service (EEAST) were called to Borehamwood & Elstree train station on Allum Lane at 9.02pm.

Ambulance crews from Borehamwood, St Albans, Watford and the trusts hazardous area response team (HART) attended the scene.

EEAST spokesman Gary Sanderson said: "First and foremost our thoughts are with the families and all involved in this tragic incident."

On arrival it was evident nothing could be done and both patients were pronounced dead shortly after.
It's understood the pair went to Hertswood Academy in Borehamwood.
The school issued a statement earlier saying, "At the start of the school day today we were contacted by the British Transport Police to inform us of an incident that had occurred overnight involving two of our students. From the details that we have been given we believe that two of our students, one in year 10, and one in year 13, have tragically died. Students and staff have been informed this morning and we are offering counselling to those affected by this tragedy. We will be closely monitoring the wellbeing of all students in the coming days and offering any necessary support. Our thoughts are obviously with the parents and families of those who have died and we would ask all to respect their privacy at this most difficult time."