Re-Appeal For Missing Hemel Man Last Seen In 1999
15 April 2014, 06:00
The family of Andrew Bateman, who disappeared from Hemel Hempstead 15 years ago, are re-appealing for information on his whereabouts.
Andrew was last seen at 7.45am on April 12, 1999, at the home he shared with his father Brian and Mother Rosemary in Lawn Lane. Andrew, who was 27 years old at the time and would be 42 years old now, has not been heard from or seen since.
At the time Andrew, who had a nickname 'Leaf' was described as 5ft 6ins tall, with brown eyes and was of a slim build.
He is believed to have gone to London on the day he left.
His dad Brian said: "Andrew, if you are reading this please make contact with us. It's been a long fifteen years without you in our lives and we are really desperate to hear from you or at least know that you are ok. We are keen to hear all about what you have been doing and truly hope you have been happy. You have two nephews, who are now 11 and 9 years-old. They know about you and want to meet you so please do call."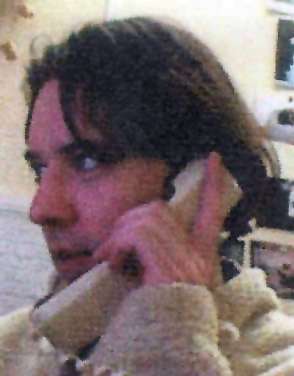 Detective Inspector Fraser Wylie is leading the renewed appeal and said: "Sadly, previous appeals have not brought any positive about Andrew's whereabouts and understandably his family remain desperate for news.
It has always been unclear as to why Andrew left and has not contacted family since and whilst it is understandable that some people feel they may want to walk away from their lives, we need to know Andrew is ok. Fifteen years is a long time for a family not to be together and I would appeal directly to Andrew to make contact with his parents or police."
Anyone with information should contact the Herts police non-emergency number 101.