Shake Our Hand to Win 5 Grand Ipswich Music Day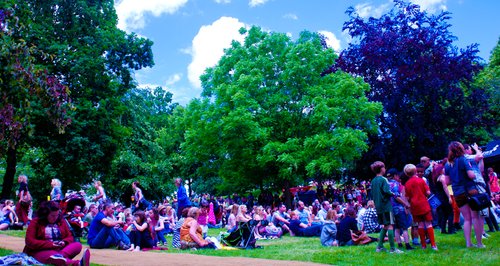 Heart Breakfast's Dave and Sarah want to shake 10 000 hands in Norfolk and Suffolk this summer. And if they shake yours, you could win a very "handy" £5000.
You can shake Dave's hand this Sunday, July 6th, between 11am and 5pm at Ipswich Music Day. full terms-and-conditions
Ipswich Music Day is now in its 23rd year, is the biggest FREE one-day outdoor festival in the UK.
Fifty thousand fans will flock to the park from noon to 8pm on Sunday to see old friends and some of East Anglia newest stars performing every type of music across six stages.
Bring the family or spend some time with friends and enjoy the music, fairground rides, children's activities, stalls and a variety of food.


Follow us on Twitter
@hearteastanglia
#handshakes