Pop Up Pictures Are Back For 2018!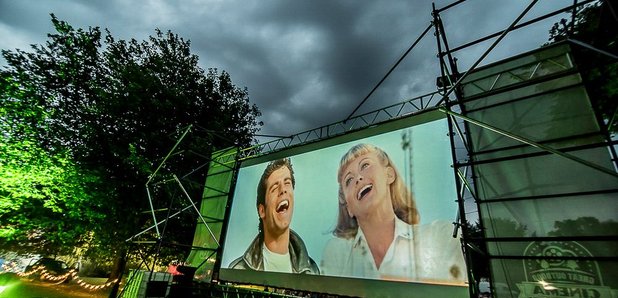 This summer, why not experience cinema in some of East Anglia's most unique settings?
Pop Up Pictures are bringing the Great Outdoor Cinema club to a variety of locations across Norfolk, Suffolk and north Essex across the summer - classic movies under the stars, combined with amazing food and drink.
The films range from cult classics like The Lost Boys and Lock Stock and Two Smoking Barrels to feel-good favourites like The Lion King and The Greatest Showman.
Here's where to experience the open air film magic this summer:
BECCLES, Beccles Caxton
Thursday 5th July – THE LION KING
Friday 6th July – BACK TO THE FUTURE
Saturday 7th July – THE GREATEST SHOWMAN
WOODBRIDGE, Elmhurst Park
Friday 20th July – THE GOONIES
Saturday 21st July – GREASE (40 years)
NORWICH, Chapelfield Gardens
Wednesday 25th July – The Greatest Showman (in Circus Big Top)
IPSWICH , Holywells Park
Thursday 2nd August – LION KING
Friday 3rd August – GREASE (40 years)
Saturday 4th August – THE GREATEST SHOWMAN
COLCHESTER, Castle Park
Thursday 9th August – BIG (30 years)
Friday 10th August – THE LOST BOYS
Saturday 11th August – GREASE (40 years)
BURY ST EDMUNDS, Abbey Gardens
Thursday 16th August – TOP GUN
Friday 17th August – THE GREATEST SHOWMAN
Saturday 18th August – GREASE (40 years)
NORWICH, Catton Park
Thursday 23rd August – LION KING
Friday 24th August – LOCK STOCK AND TWO SMOKING BARRELS (20 years)
Saturday 25th August – THE GREATEST SHOWMAN
Sunday 26th August – GREASE (40 years)