100 military aircraft to fly over Suffolk
10 July 2018, 07:38 | Updated: 10 July 2018, 07:42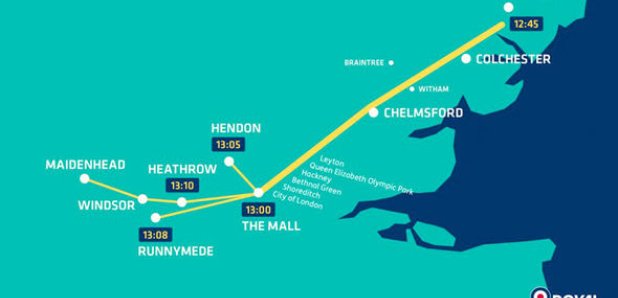 Watch out for a spectacular sight in the skies above Suffolk this lunchtime.
Up to 100 aircraft will fly above the county on their way to a flypast over Buckingham Palace to celebrate the RAF's 100th birthday.
It is the biggest formation of military aircraft in living memory.
Weather and serviceability dependent, it is expected the new cutting-edge stealth fighter F-35 jets will feature, as well as helicopters including the Puma, Chinook, Juno and Jupiter.
Aircraft from the Battle of Britain Memorial Flight including the Dakota, Lancaster, Hurricane and Spitfire are also going to be part of the line up, as well training aircraft including the Prefect, Tucano and Hawks.
The Hercules, Atlas A400M, C-17, BAe 146, Sentinel, Voyager, Shadow, Rivet Joint, E-3D Sentry, Tornado GR4, Typhoon and Red Arrows are also set to appear.
It is expected that the flypast will begin to form up over Suffolk to the west of Ipswich at around 12.45pm before heading towards Colchester, and then Chelmsford.
The formation will continue over the M25, Stapleford Abbotts, Hainault Forest and on to central London - passing Olympic Park, Hackney, Bethnal Green, and Shoreditch before getting to the Mall at around 1pm.