19 Y/O Jailed For Sexual Assault In Bury St Edmunds
25 October 2018, 12:26 | Updated: 25 October 2018, 14:35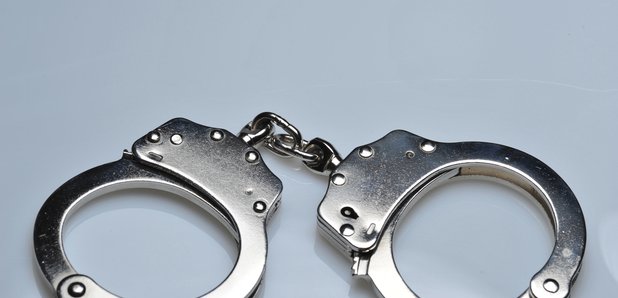 A 19-year-old man has been jailed in connection with a sexual assault which occurred in Bury St Edmunds earlier this year.
Sinan Mehmedov, of no fixed address, appeared before Ipswich Crown Court today, Thursday 25 October, where he was sentenced to 33 months in a Young Offenders' Institution. He had pleaded guilty to sexual assault at a previous court appearance last Friday (19 October).
The attack occurred between 4am and 4.15am on Sunday 3 June, in Cullum Road, after the victim – a 25-year-old woman – had been out at a nightclub in the town centre.
She decided to leave the club and initially sat outside with a friend, where they were approached by Mehmedov who asked if the victim was ok.
Mehmedov presented himself as genuine and walked with the victim and her friend along St Andrew's Street South. At this point, the victim's friend received a message asking if he could go back to the club to meet another person he had been out with that night.
Mehmedov was asked to wait with the victim in St Andrew's Street South while her friend went back to the club. However, during this time the suspect tried to kiss the victim so she walked away from him. The victim then realised that Mehmedov was following her so she broke into a run.
When she reached Cullum Road she looked behind her and could no longer see him so began to walk again. She then crossed the road at which point Mehmedov reappeared and pushed her into a ditch and it was here that he sexually assaulted her.
The victim screamed out for help and three members of the public came to her assistance, causing Mehmedov to run away. They helped the victim out of the ditch and one of them chased after Mehmedov but lost sight of him. They then flagged down a taxi and took the victim home, at which point the police were called.
Following fast time police enquiries, including forensic and CCTV work, Mehmedov was identified as a suspect just over a week after the attack took place. However he left the United Kingdom the day after it occurred, prior to coming to the attention of detectives.
Mehmedov was circulated as wanted by Suffolk Constabulary to other police forces and was arrested on Wednesday 19 September after officers from Essex Police had cause to stop a vehicle in Chelmsford he was travelling in. He was then transported to Bury St Edmunds Police Investigation Centre for questioning where he was later charged and remanded into custody.
Temporary Detective Superintendent Barry Byford said: "This was a predatory attack by a man who presented himself as being genuinely concerned for the victim's welfare.
"Sinan Mehmedov found himself left alone with a young woman who was not feeling well and rather than try to help her, took advantage of the situation. He then pursued her out of the town centre, despite her making an attempt to get away from him.
"He subjected the victim to an horrendous ordeal and but for the assistance of the passers-by who scared him off, it could have been even more severe than it was. We are all extremely grateful to those three members of the public who did not just intervene and stop the attack, but also chased after Mehmedov and then got the victim home safely.
"The victim has been incredibly brave throughout this investigation and I hope the sentence given to Mehmedov today will enable her to begin the process of moving on from this attack. At least by pleading guilty, Mehmedov has spared the victim the further pain of enduring a trial and will now have a significant period of time in custody to contemplate his actions on that night."